Tennis is a global phenomenon, connecting fans from across the world and showcasing incredible talent. But it's not just a player's performance on the court that makes them champions... it's also their dedication, hard work, and sacrifice, and it's because of those factors that their words have the power to motivate, inspire and leave a lasting impression on people.
That being said, here are some wise words from ten of the game's best to help you start off this week right.
Serena Williams
"Luck has nothing to do with it, because I have spent many, many hours, countless hours, on the court working for my one moment in time, not knowing when it would come."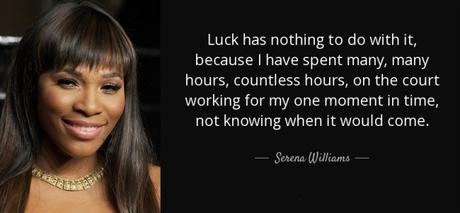 Venus Williams
"Some people say I have attitude - maybe I do... but I think that you have to. You have to believe in yourself when no one else does - that makes you a winner right there."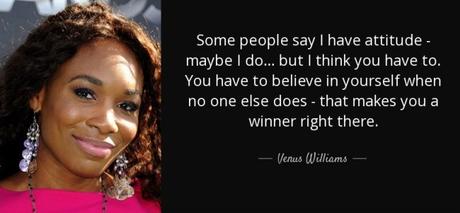 Roger Federer
"I enjoyed the positionI was in as a tennis player. I was to blame when I won. And I really like that, because I played soccer a lot too, and I couldn't stand it when I had to blame it on the goalkeeper."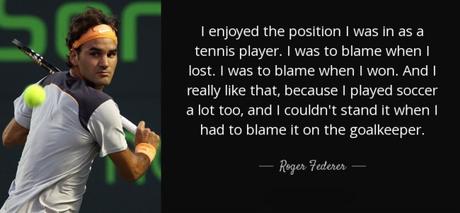 Maria Sharapova
"It's always tougher when you lose - you've worked so hard for that moment and it hasn't gone the way you wanted. but you have to realize there's always a bright side, you have to pick yourself up and get ready for the next game."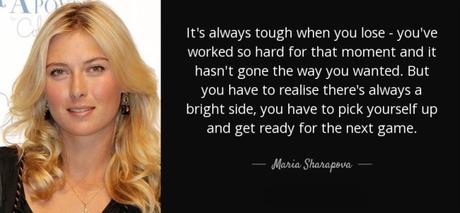 Novak Djokovic
"I think luck falls on not just the brave but also the ones who believe they belong there."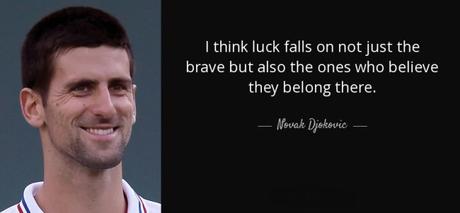 Rafael Nadal
"I've stayed calm when I'm winning and I've stayed calm when I've lost. Tennis is a sport where we have a lot of tournaments every week, so you can't celebrate a lot when you have big victories, and you cannot get too down when you're losing, as in a few days you'll be in the next tournament and you'll have to be ready for that."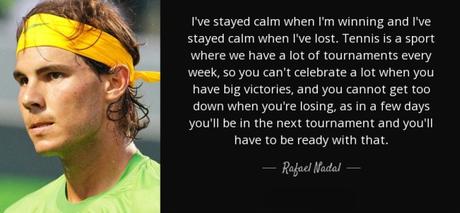 Billie Jean King
"Be bold. If you're going to make an error, make it a doozy, and don't be afraid to hit the ball."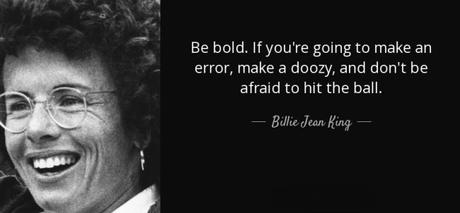 Andre Agassi
"I question myself every day. That's what I still find motivating about this. I don't have the answers, I don't pretend that I do just because I won the match. Just keep fighting and maybe something good happens."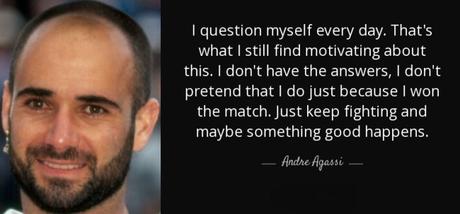 Pete Sampras
"The difference of great players is at a certain point in a match they raise their level of play and maintain it. Lesser players play great for a set, but then less."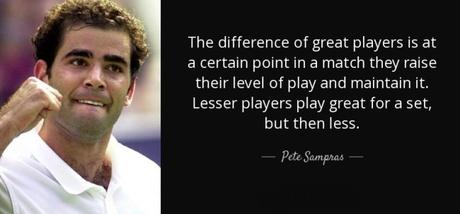 Martina Navratilova
"Once you start believing in yourself, anything is possible. Once you start believing in yourself, your dreams take shape. The more you believe, the more you achieve."