Mother's Day Gifts for New Moms. Because you can't buy sleep and she already asked you to get wine on your way home.
Mother's Day is May 8th. I repeat, Mother's Day 2016 is May 8th. That's in a smidge over two weeks, so now would be the time to start shopping. Unless you want to be like me and panic on May 2nd, frantically searching through awful novelty gifts to see what will arrive in time with Amazon Prime. Do as I say, not as I do!
This year, in addition to trying to start shopping ahead of time for my Mom and Mothers-in-Law, I'm making a list of my own! It's my first Mother's Day as an "official" Mom (with Bun out of the proverbial oven.) Hence the difficulty in accomplishing even online shopping. So in addition to eyeing gifts for all my Moms,  I'm keeping a lengthy running wish list of my own. I think this gives me an edge over all those other Mother's Day gift guide inundating your newsfeeds.
This entire selection of Mother's Day gifts for new Moms from DBRL comes highly recommended by me, so you know it's good. You can't go wrong with jewelry (and wine, throw some wine in there too.)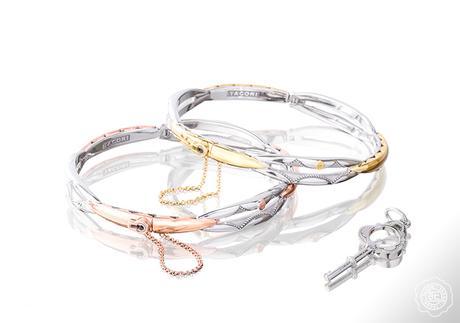 My co-worker Kristen (aka Sell Your Handbag!) recommended these Tacori Promise bracelets as a push present. She is a genius. Not only does Beyonce have one, they're a gorgeous and more affordable alternative to a Love bracelet without getting icky about it. They're great to wear alone, or stack, and in the very probable event she loses the key in the laundry, it's perfect for everyday wear. Literally every day.
Related: Halo Rings for #TacoriTuesday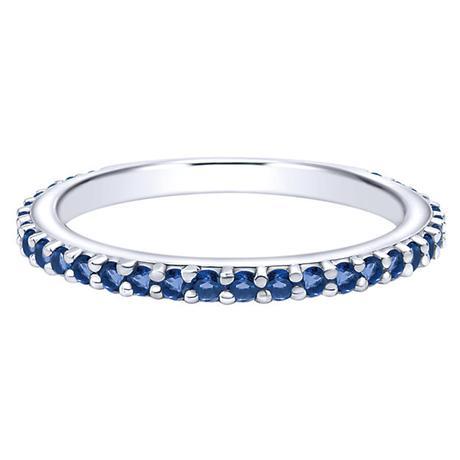 Sapphire birthstone stacking ring
 These sweet and sentimental stacking rings are perfect in Baby's birthstone, and Gabriel NY makes them in quite a few different gemstone editions. You can see a few different mixes of stacking rings here.
Related: Trendy, Mouthwatering Ring Stacks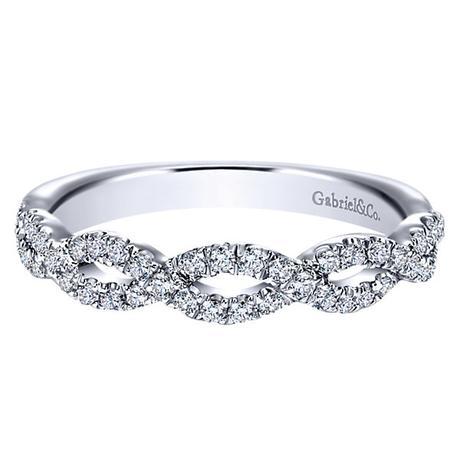 Infinity ring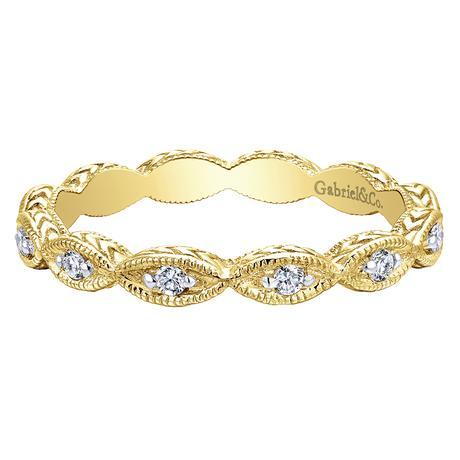 Yellow gold vintage inspired ring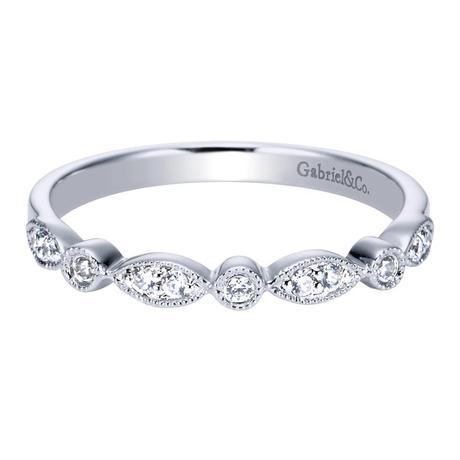 white gold vintage inspired
If Baby's birthstone is hard to find, go for diamonds. Diamonds are the traditional push present, if such a thing exists. Rather than huge honking studs (however welcome they are), a diamond band Mama can add to her bridal set is a beautiful option. And makes financial sense for people freaking out that they have a tiny human to provide for starting today ending in 18 years hopefully maybe. Most Gabriel rings are under $1000, with many under $500. The three included here – the infinity sign ring and vintage style stacker – are some of our best sellers.
Related: Gorgeous Gabriel Jewelry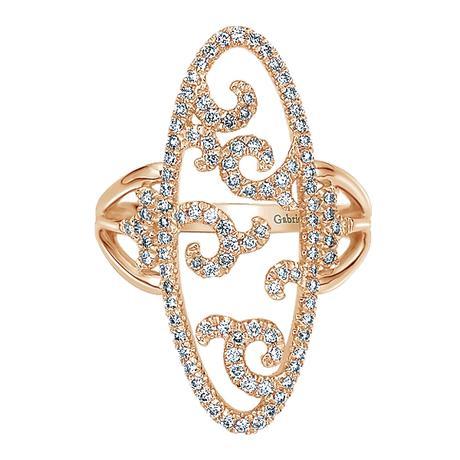 She's still herself under all that stubborn baby weight. A Mother's Day gift can honor the fact that she still has an identity besides "Mommy." It's around here…somewhere. Get her a beautiful, fashion-forward ring that doesn't have anything to do with the traditional Mom jewelry gifts. Instruct her to wear it with her highest heels, a non-nursing top, and whatever pants fit because you're taking her out for martinis and dancing.
Looking for more gifts for Mom? Check out another Mother's Day gift guide on the RLJ blog, or shop all the diamonds she craves in the online showroom.