This year we are rolling out two very special cakes for Mother's day. These are not your average "I love you Mum" cakes. These are works of art; these are cakes that will really make your mother glad she spent 8 hours in labor for you. So gather round sons and daughters…and try not to drool on your keyboard.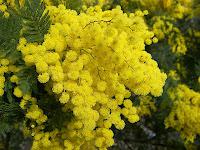 The first of the two cakes comes to us straight out of Italian history. It is the "Torta Mimosa." In Italy the Mimosa flower has traditionally been given to women on "La Festa Della Donna," a holiday for women that was created after World War II and one now that greatly parallels Mother's Day.
This cake is a sumptuous nod to this tradition. It features a moist vanilla sponge in the middle with Lemon Cream. The outer portion of the cake is covered in
Pan Di Spagna
, which is used to mimic the texture and color of the flowers. And for the grand finale it is topped with red berries. You can't find anything wrong with that.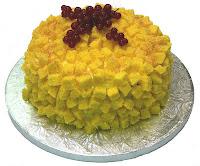 Irresistible isn't it?
The second cake is one where Vincenzo really out did himself. It is a
Setteveli
cake. This literally means "Seven Veils" and refers to the seven delicious layers that lie inside. The Cake features: Chocolate Hazelnut, Dark Chocolate, Cream Cheese, Chocolate Sponge, Crunchy Flakes, and just a hint of Rum Liqueur. The result is a culinary tour de force.
The outside of the cake is covered in a rich chocolate spread. The outer edges are dotted with chocolates and the middle features a placard you can write a personalized message for your mother.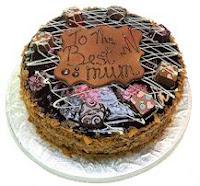 I dare you to say no

So maybe you don't feel like doing the whole grand beautiful cake bit (heaven forbid), well then maybe you can just surprise your mom with some of these delicious cupcakes. Some are Mimosa themed again while the others are simple chocolate cupcakes with flower petal accents.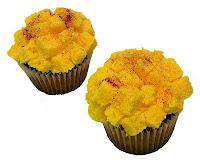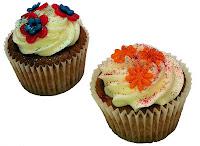 I am telling you, these cakes and cupcakes are ones that you don't want to miss out on. If anything get one for your mom just so you might get to have a piece yourself. You wont regret it.