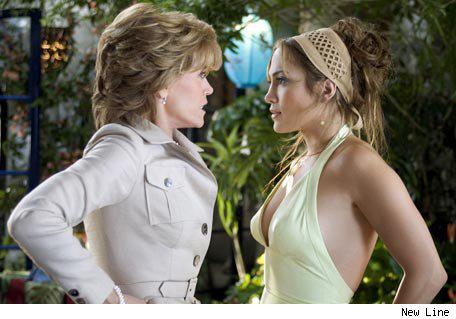 Ah. It's an age old battle this one.
I'm talking way before even the evil stepmother character began plaguing our favourite plots.
The mother-in-law/daughter-in-law squabble to win the heart of one man. The son/husband in this tale.
It's always fascinated me, how much mothers love their sons. It's different to a mother/daughter relationship. I don't know if it's an opposite sex thing, or if it's just hard to adjust to another woman swooping into the previous one-woman-only scene that was this wife's life. Maybe this new lady in her son's life is a little bit fabulous, a younger model – perhaps she even reminds her a little of herself at that age?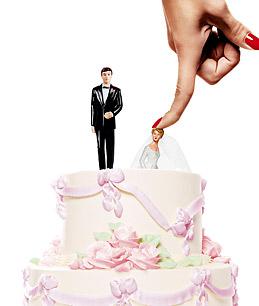 Yep, the mother-in-law can be a tough nut to crack. Not that I've been there mind you – but i know plenty of people that have. Including my own mother, who – perhaps due to the fact that she moved her son halfway around the world – never completely cracked her own mother-in-law.
Interestingly, I have a theory on how this slightly awkward and totally mind-boggling relationship may be in with a chance of becoming less of an issue for all parties involved. Let me tell it to you real good.
We all know that the divorce rate in this country is at an all time high, around one in two marriages will end in divorce. Though these statistics are somewhat shocking, there is a semi-bright light at the end of the tunnel.
Increasingly, couples are reaching a point in their lives and in their marriages where they realise it just isn't working anymore. To me, there are two main types of responses for a woman when this realisation occurs. Type A: the couple stays together anyway, love turns into tolerance, and more typically mothers pour everything they have into their children. For mothers with sons, their boys often become the new 'main man' in their lives. Not in a creepy way – the focus has just shifted from their husband, to their son. It's pretty textbook really. We females have a dire need to care and nurture don't you know?
It's this type of woman that is commonly thought of as what I like to refer to as the Mother Monster-In-Law. You know, the one that wants a sign off on your baby names – and gets to your man-flu-plagued hubby with chicken soup faster than you can boil the kettle.
Type B is definitely my more preferred brand of mum-in-law. A woman who hasn't forgotten as much of herself and lost it all in a marriage that just isn't really doing it for her anymore. Perhaps she's on her second marriage and blissfully in love with hubby numero two – and doesn't feel the need to mother her son in order to feel needed. She's still all kinds of besotted with her new partner – and she's not at all interested in interfering with her son's new life and wife. Perhaps she's still on her first marriage, but one of the lucky few who hasn't slowly fallen out of love and into tolerance. In which case, she deserves a trophy or something.
So, my point. Because you know I always have one, is that although our climbing divorce rate is devastating from love's perspective – prospective daughters-in-law can breathe a slight sigh of relief in the hopes that by the time they waltz down the aisle they'll be dealing with a type B MMIL, and occasionally a man-flu-ridden husband that they can tend to when they're good and ready.

NQC x
Do you have a Monster Mother-In-Law all of your own?
Do you have any tricks to dealing with this devilish creature when she crosses your path?