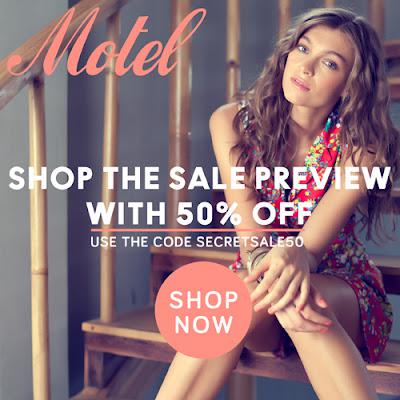 Motel Rocks

are offering you blog readers a preview of their sale which officially starts on Wednesday. They're also giving us the chance to get our hands on sale items before it starts with 50% off!!! 

OH EM!

 Simply use the secret code (

oooohh secret code

) SECRETSALE50 to get 50% off your purchases - sale items only.

Click here

to hop on over to the preview and nab up some goodies before everyone else. We all know these items will be sold out come Thursday afternoon so I'd get them like NOW!