You could be forgiven for thinking that the inspiration boards I create never really come to fruition (the spare room had now come full circle and we're back to the industrial age). However, I'm pleased to say that the blush and monochrome bedroom is half way to completion!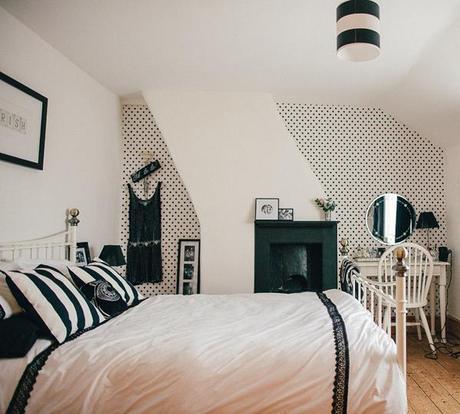 All images by Adam Crohill
A few months ago I shared the progress shots of this room, as well as my plan to create more of a boudoir feel to the space.
The room is still not finished but the addition of the spot wallpaper from John Lewis has made a dramatic difference to the room. Add in the black fireplace (a massive departure from the white one I had planned) and the space is barely recognisable!
In the progress shots of this room I realised I didn't show the hidden gem to this room; the walk in wardrobe. The wallpaper adorning this room is covered in crowns and coronets (from Graham and Brown) which perfectly offsets the crown hooks I picked up from Within Reason several years ago. The rest of the space is an adaptation of a previous dresser type concoction built by the previous owner combined with Ikea's finest wire unit.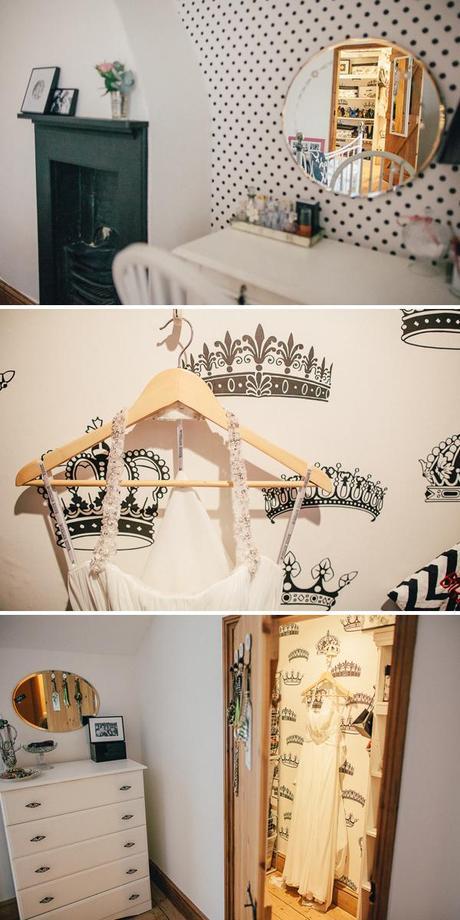 Believe it or not, the bed was an Argos find! I've finished it with a Hobbs duvet cover and Ikea fabric cushions (made with that genius invention, wonderweb and a trusty iron). The super cute telephone cushion was a gift from my mum from John Lewis.
The two beside tables were a gift from my parents picked up from Sheffield Antiques Centre. My Dad painted them in Farrow and Ball's Middleton Pink to add a blush tone that is girlie yet not too sweet.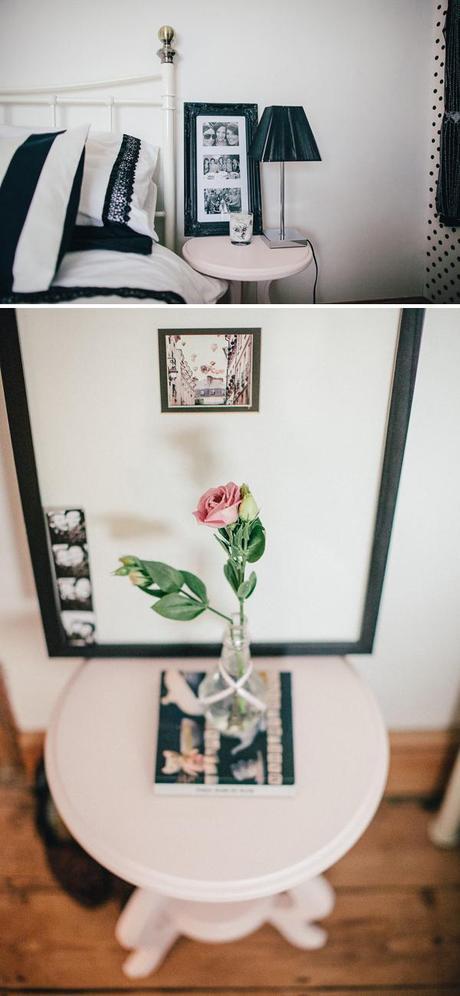 The other dressing table was an eBay find and the other chest was given to us my friends.
I made the 'Cherish' picture from lexicon cards and an old frame I had and I think it has a perfect home above the bed.
Elsewhere the walls are adorned with a circular mirror – a find at a local car boot sale and several propped frames that are yet to be hung…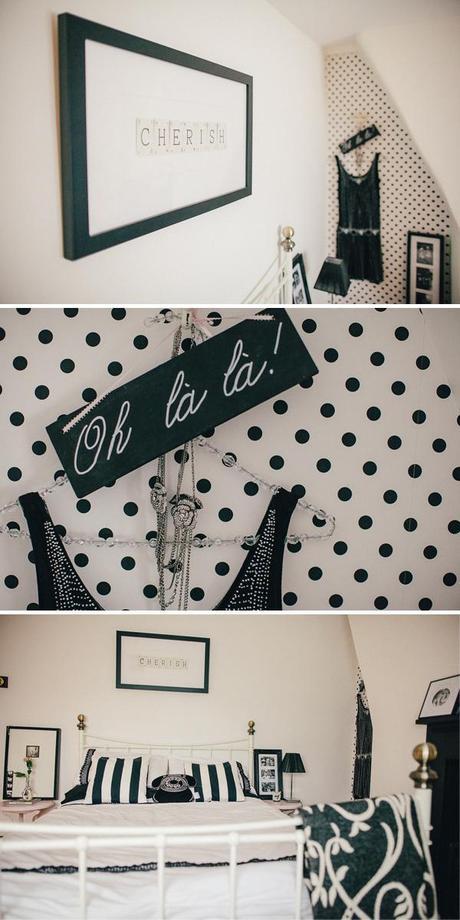 Storage for my stash of jewels was paramount in putting together this room! I've hidden some in drawers but my favourite collection is out in display on a Ralph Lauren plate and vintage cake stands. The three numbered hooks were a housewarming gift from a generous friend and are perfect for keeping my numerous necklaces in order.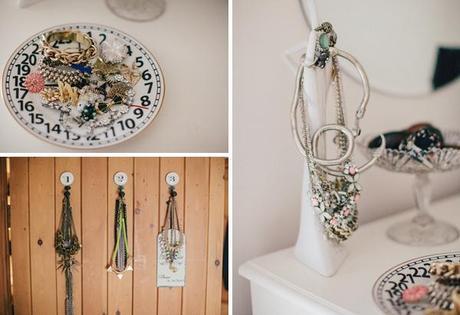 There are a few jobs left to do; I still haven't found a chandelier, tiled the hearth or changed the curtains, or prettied up the bed. These elements will really help with the Faire Frou Frou style I have in mind for this room. However this space has come a long way and I'm really pleased with how it's turning out.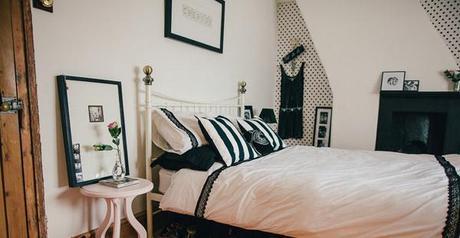 Excuse me while I trawl eBay once again for the perfect light fitting! I cannot wait to add a healthy dose of femininity to this room.
How about you – any monochrome going on in any if your rooms? x