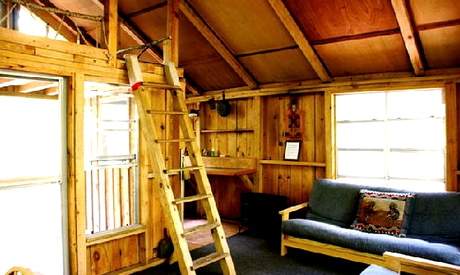 0 Flares
Twitter
0
">
Facebook
0
Google+
0
">
Pin It Share
0
">
StumbleUpon
0
">
Reddit
0
">
0 Flares
×
Most Exclusive Holiday parks around the World
Camping is something that most of us grew up doing, at at least dreaming of doing. For us, growing up without iPhones or laptops, camping was a time to be truly disconnected from it all. And while we loved the freedom of unplugging, camping these days still gives you all the enjoyment of nature, but with the emergence of luxury camping, you are able to stay connected while being more comfortable than you ever thought possible in the past. From England to Alaska and Australia, check out some of the greatest exclusive holiday parks around the world.
Marina and I have been excited to be planning a huge camping holiday to Australia and New Zealand towards the end of the year and are hoping to do some of it in style! While an RV might be a quick way to get around for part of our trip, settling down in a luxury campsite for a week is definitely on the list!
Holiday parks don't just stop in the UK, there are a number of caravan sites and holiday parks around the world that you can go and enjoy. Being luxurious, they make it a little different. Gala Bingo have an exclusive givaway this May with up to £50,000 worth of prizes. There are 12 holidays to give away to various Park holidays and also a caravan/mobile home plus two years' worth of park fees. If you are a fan of camping, or just want to experience something different that the usual sun, sea and sand then why not enter? If you think camping holidays are just mud, tents and insects, then take a look at these: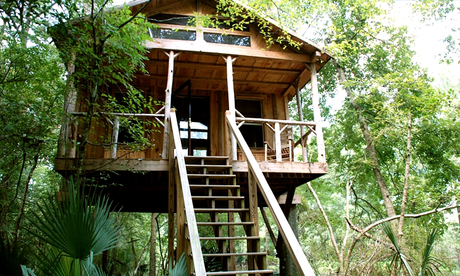 Waterside Holiday Park is the perfect place to go if you fancy a trip to the English coast. Located in Dorset its ideal if you just want a short weekend away. Having five start leisure facilities including: swimming pools, kids clubs and a spa to indulge in, it's definitely a trip that you can take the whole family on.
Glamping is the perfect choice for anyone who doesn't quite fancy sleeping in a tent on the cold, hard ground. Many places across the world offer glamping so if you do want to go abroad, you can always combine this with glamping. These glamping units on the privately owned island in Alaska offer you all the comforts of the indoors, outdoors. You can experience a range of activities while still soaking up the sun.
If you like spending time in the forest, these holiday tree houses in South East Carolina are the best way to spend your glamping experience. Cosy up in a tree and spend time as a couple or as a family. The natural surroundings are once again the perfect place to experience the great outdoors while still having somewhere to comfortable.
Camping outside in the Great Bush in Australia. What more could you want? Sal Salis Ningaloo Reef offers luxury accommodation in the Australian Cape Range National Park. Here you can see Kangaroos or go whale watching in the sea close by. It's another perfect place if you want to experience something different to the same hotel year on year.
So think about camping the next time you pack up for a family holiday because the times have changed, and camping doesn't have to mean dirt and bug bites anymore. Although these are a bit more expensive, luxury camping can offer more of an experience than you might imagine, and it's nice to indulge on something now and again, especially if you can be outside!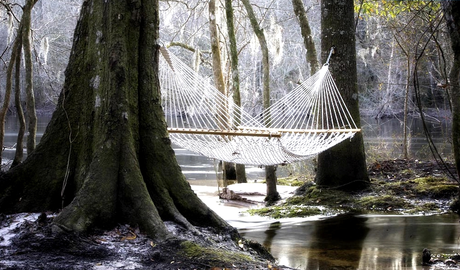 ..