So many young girls dream of becoming a famous singer or pop star. Each year hundreds, maybe even thousands try out for American Idol on TV or try other ways in hopes of "hitting it big time." Only the lucky few make it through.
With the money they bring in from record sales, appearances, concerts and in many cases, their own fashion lines, these female rockers can afford an extensive collection of shiny baubles. They love their bling, and it really showed at this year's 55th Grammy Awards. It was almost hard to tell the sparkle of the bling from the flashing lights of the cameras!
Carrie's Diamond Necklace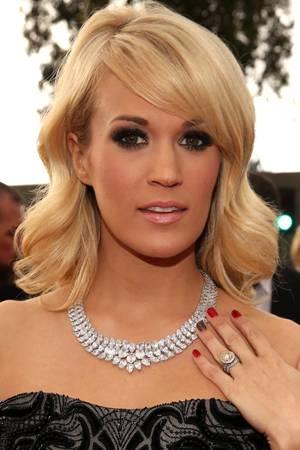 Carrie Underwood gets this year's "Bling Award" for her knock-out $51 million necklace. It is a total of 381 dazzling carats of multi-layered marquise, oval and pear-shaped white diamonds. She also wore a stunning ring, but it pales a little compared to the necklace. It will no doubt become her most famous "ice."
Carrie's career as a country rocker sky-rocketed after winning first place in the 2005 American Idol competition.
JLo's Five Million Dollar Bling
Jennifer Lopez flaunted more than a gorgeous leg with her black high-split dress. The lovely Latino singer-actress wore $5 million in bling.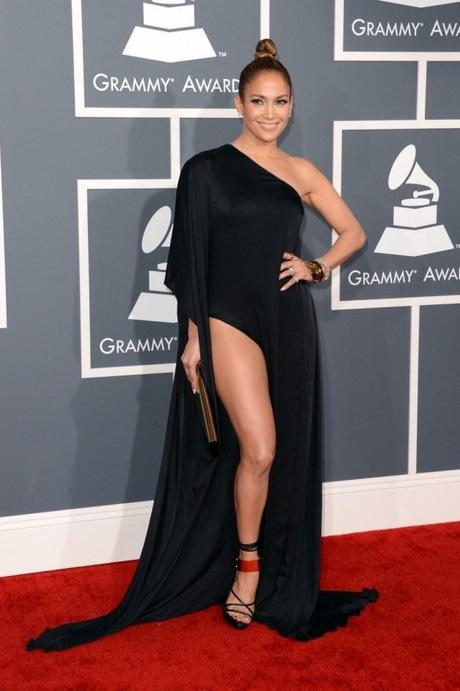 Jay Lo's 10 Carat Diamond Studs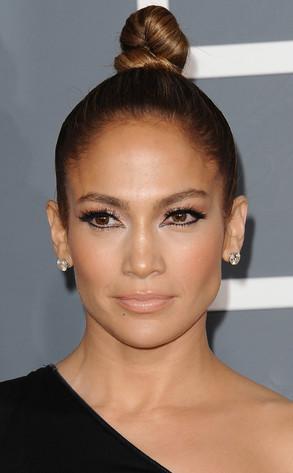 Jay Lo sported 10 carat diamond studs on her lobes. Her other baubles included diamond bangles and a diamond bracelet handcrafted by Norman Silverman. She also wore plenty of famous "ice' on her fingers, including diamond pinky rings.
Jennifer Lopez "hit the big time" when she became the first singer-actress to have an album and a movie as number one hits in 2001. She served as an American Idol judge for two seasons.
Jay Lo's Diamond Ring and Pinky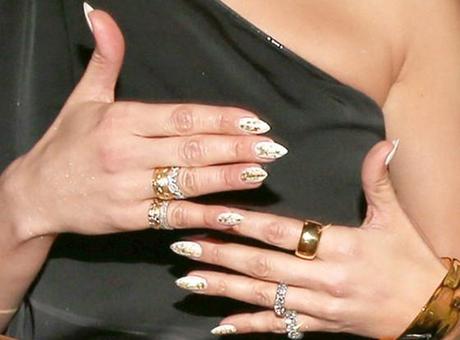 Rebecca M for Raymond Lee Jewelers, South Florida's premiere source for buying and selling luxury watches and designer jewelry.