So, just as I was complaining about the Tortoise-slow pace at which announcements for the pending Mortal Instruments film were coming at us, we get bombarded with almost all of the main line up. Since nearly everyone has been cast, I thought I'd dedicate this post to all of the mains: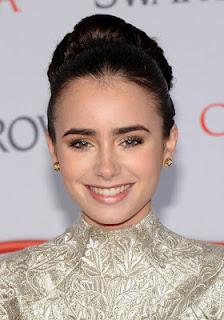 Lily Collins as Clary Fray
Lily, as many of you probably already know, is the daughter of English music man Phil Collins. Although she is slowly forging a successful career for herself as an actress.
Her first role was in teen drama series 90210, but she is perhaps better known for her leading role in Mirror Mirror: The Untold Adventures of Snow White.
Other roles have included: Abduction and Priest.

Jamie Campbell Bower as Jace Wayland
Jamie perhaps isn't everyone's choice for the role of Jace, but with some pretty good roles behind him, he's certainly doing very well on both sides of the pond, acting-wise.
Engaged to fellow Harry Potter star Bonnie Wright (Ginny Weasley), you might think that playing Gellert Grindelwald in the last two Harry Potter films were career-breakers for Jamie, but he was already well on his way there before he even took the part.
Indeed, prior to playing Grindelwald, he had already had fairly large roles in Sweeney Todd: The Demon Barber of Fleet Street, and as Caius in New Moon.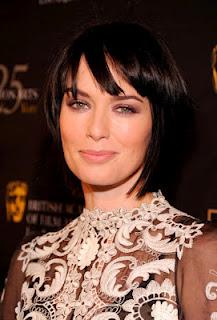 Lena Headey as Jocelyn Fray
I don't really know what I'd imagined for Jocelyn, but Lena seems like an interesting choice. At first I'd wondered if she was a bit young, but whilst she looks very young she is actually older than I expected her to be!
With a career in film and television stemming back to 1992 (Waterland), Lena has starred in Soldier Soldier, The Remains of the Day, The Brother's Grimm, 300, St. Trinians, Terminator: The Sarah Connor Chronicles, Game of Thrones and Dredd 3D - whoa, and breathe!!
It's easy to say that Lena's career has been incredibly diverse, but since I've only seen her in St. Trinian's it is difficult for me to summarise an opinion of her. Although, from reading online commentary, opinion appears to be incredibly divided. So, I guess I'll just have to wait and see.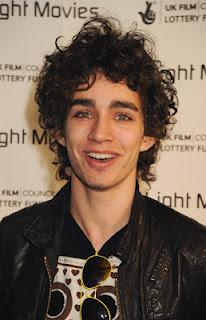 Robert Sheehan as Simon Lewis
Of all the castings, Robert is most definitely the one I know best, even though it's only from the one TV show which is of course Misfits. In my opinion, his character was the heart of that show as he was funny, cocky and bursting with personality, so when he chose to leave for "bigger things" it was a sad day. Nevertheless, judging by this casting, it is fair to say that he made the right choice and I'm excited to see how this plays out.
I do have my reservations about that American accent, but I have faith.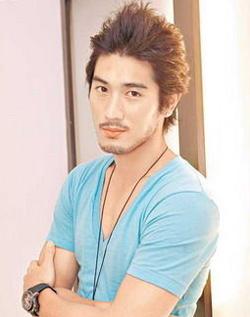 Godfrey Gao as Magnus Bane
I've never come across Godfrey, which makes sense since he hasn't done very much (yet), but I'm intrigued with how Magnus is going to look.
Magnus has always been the character that I've been most excited about, because he's my favorite character. There is so much potential to be creative and imaginative with Magnus, and I can't wait to see how Godfrey interprets the role. It's certainly a role that could be done very well, or very badly. I have confidence that Magnus will be as big a Legend in the films, as he is in the books.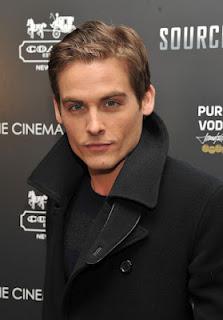 Kevin Zegers as Alec Lightwood
I have to be honest: This is not what I imagined Alec to look like. I imagined Alec to look much younger with a baby face. Personally, I think that Kevin looks a bit too chiseled in the cheeks, but I think if (similar to my earlier opinion of Robert Sheehan), they can make him look considerably older (he's ten years older than the character), he could potentially pull it off.
He has a long career behind him, having been acting since he was eight. However, his most prominent roles have been in Treasure Island (as Jim Hawkins), Dawn of the Dead, Transamerica and Gossip Girl.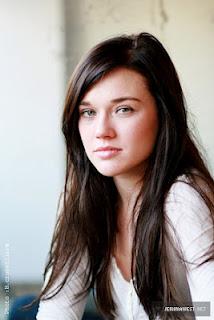 Jemima West as Isabelle Lightwood
Isabelle Lightwood is another character that I was intrigued about, because she's such a strong character who had to ooze sex appeal, but Jemima West certainly fits that bill. She certainly looks the part that is without question. Can I imagine her and Kevin Zegers as siblings...hmm, I'm not currently sure about that one. There is always potential thanks to the power of make up etc, but I'm staying open minded!
As pretty much all of Jemima's career has been in France (well, she is French afterall), I haven't witnessed for myself her ability, but I have faith. I'm excited to see how she handles a whip...in a none kinky kinda way....!!!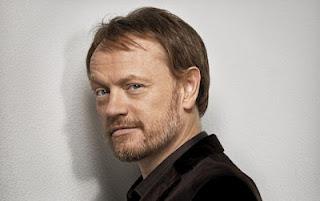 Jared Harris as Hodge 
And finally, we have our Hodge. At first, I was a little bit hmmm about Jared Harris' casting as I've obviously recently seen him as Moriatty in the latest Sherlock Holmes films (in which I thought he was fab by the way), but was this what I imagined for Hodge? Honestly, no. I'd imagined someone really tall and slim, and I don't actually know why. But now that I've had time to digest it, I think he's an inspired choice and he makes perfect sense.
Jared's career is pretty extensive with roles including in: Natural Born Killers, Igby Goes Down, Mr Deeds, Without A Trace, Ocean's Eleven, The Curious Case of Benjamin Button, Fringe and Mad Men.
So that is out main cast (so far). The only character that we are really missing at the moment, is Valentine and I can't wait for this role to be cast. Personally, I would love for Mark Strong to be cast, but I am incredibly doubtful that he will. We shall see!