I continue our visit in Chefchaouen, which was one of our favorite places in Morocco. I should note that most tours, including that of OAT, do not include it in their regular tour packages. However, it was part of a pre-trip extension; despite the additional cost, we were glad that we signed up for it.
 Today's images will include more 'life forms' than in the previous postings; and I start off by showing who the 'we' is that I keep referring to.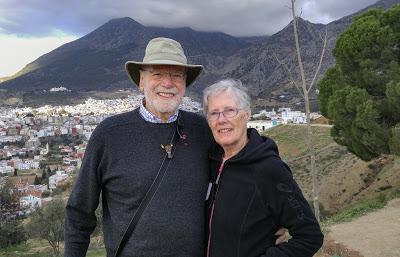 This elderly gent is wearing a jalaba, a hooded smock worn by many Moroccan men. We saw it throughout Morocco, but it seemed more prevalent in the northern part of the country.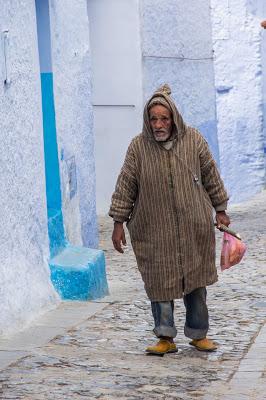 The two men on the bench [in the main town square] were musicians entertaining passersby for tips.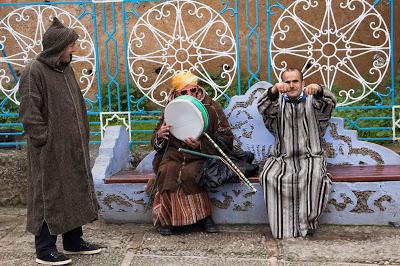 Here are several additional images from the town square area. I am not sure about the nature of the trees; but, I suspect they might be old olive trees.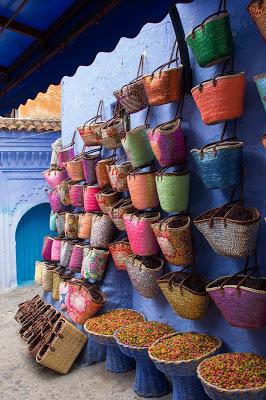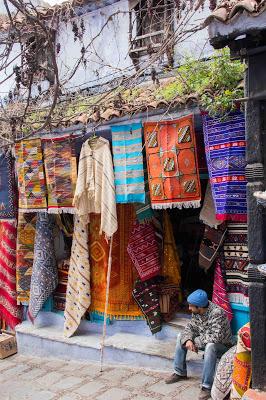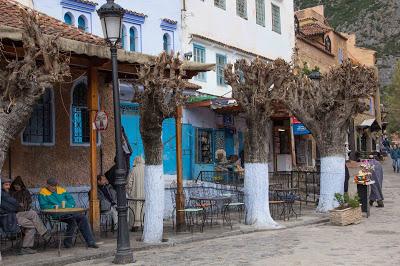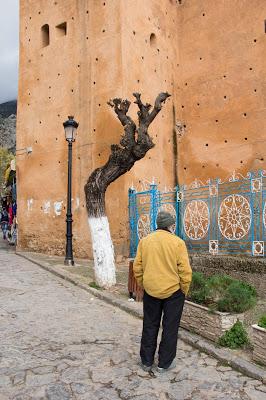 Finally, a word about pets. Animals are not regarded as clean and are not generally permitted inside houses. Cats, on the other hand, enjoy a better status, maybe because they root out rodents. While I am not in to photographing animals, these two shots demanded to be taken.