Since our bus was too large to pass through the gate and into the medina, we had to take a 15-20 min. walk to our riad. In the meantime, our luggage was to be transported by a team porters pushing simple hand carts. Below, an exhausted porter takes a rest.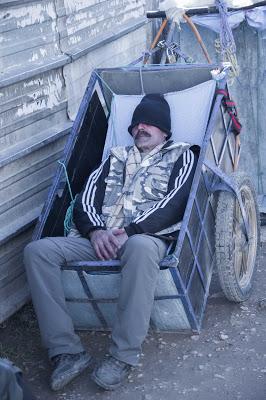 After winding our way through the congested streets, we finally turned into a narrow passageway, came to the door of our riad. We were not prepared for what awaited us. The sheer beauty of the interior was overwhelming, like Alice stepping through the looking glass and entering a different world.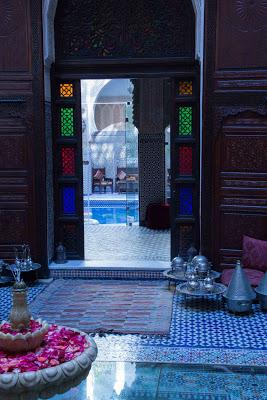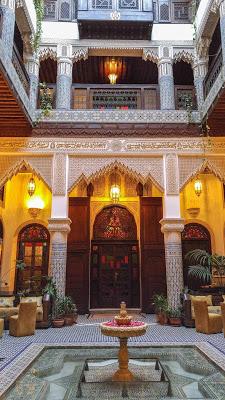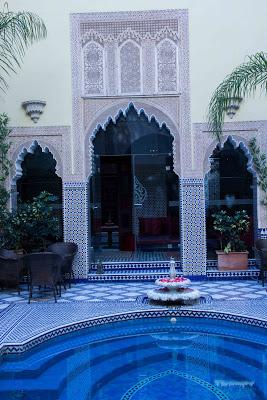 We were greeted by a lively staff who begin serving the ever-present mint tea.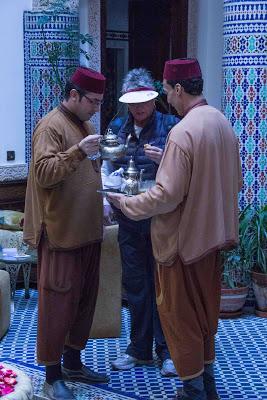 That first night, dinner was in the riad. It started out with this superb set of hors d'ouvres, and just kept getting better.