For our next installment, we travel from Rabat to Fes [often incorrectly referred to as Fez]. After lunching at a local restaurant, we rode the bus up a hillside to take in spectacular panoramic view of the city [top image]; the medina has been designated a UNESCO World Heritage Site. Taken from a closer vantage point, in the lower image one can see a small local market; note the many satellite dishes on the rooftops.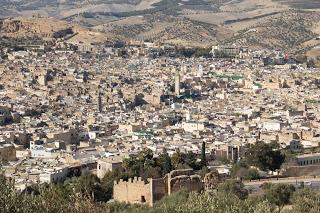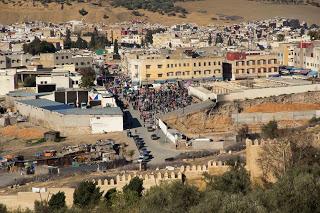 After this brief excursion, we visited a local ceramics workshop. Our guide [top image below] described the steps of pain-staking [and dusty] handwork in creating mosaic tables, etc. The workers below are paid according to the number of pieces they contribute.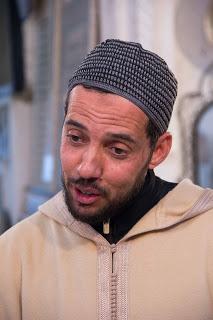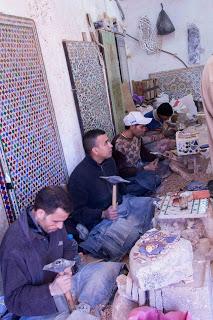 Of course, there were potters and all that goes into the creation of tajines, bowls, dishes, vases, etc.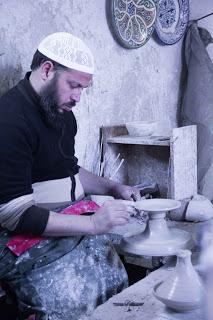 Here is a huge vase with Hebrew writing and Star of David. Fes once had a substantial Jewish population, but most left for Israel after it was declared a State.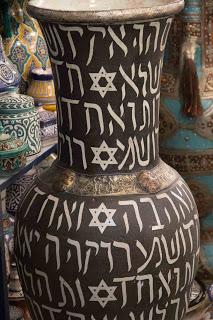 Following the tour, we could  make purchases in their large shop, where I bought several bowls; the young woman below wrapped them up for me.