Being the capital and one of the imperial cities of Morocco, Rabat has one of the King's royal palaces. Our tour group was not allowed to approach its Bab ar-Rouah [Gate of the Wind] closer than ca. 100 meters; the picture below was shot using a telephoto lens. The men standing guard were from 5-6 different military/police/security units.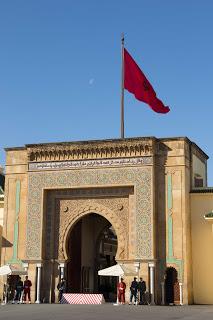 One of the unusual sites we visited was the ruins of a Roman city and wild gardens of the Chellah, a 14th century Merinid necropolis [located within fortified walls shown below]. The Merinids were a Berber dynasty that ruled over Morocco and parts of Algeria from the mid-13th through the late 15th century.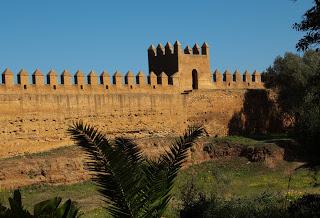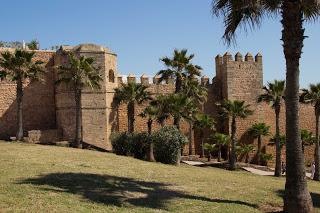 The entrance below is another fine example of the horseshoe arch. The holes in the wall on the left were not used for armed defense. Rather, they were the locations to insert heavy logs to build scaffolding for repairing wear and tear damage to the wall.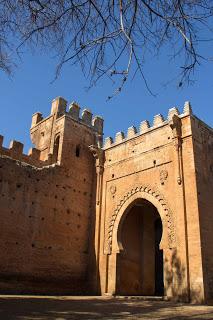 The Chellah is home to a large number of storks, as well as cats.