The medina in Rabat is similar to those we had visited previously in Chefchaouen and Tetouan, although the streets were not as narrow and the blue and white buildings fewer.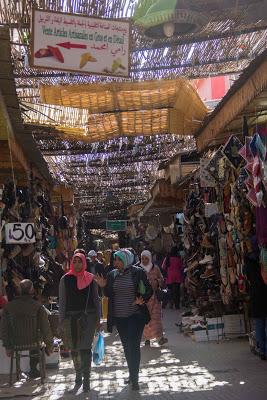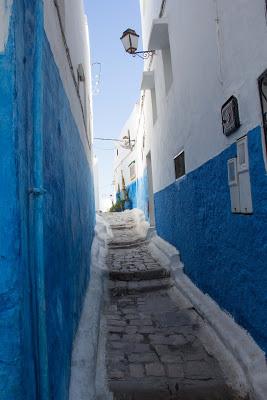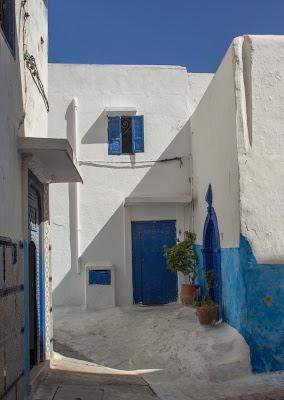 Olives and spices were in available in abundance, as well as sweet munchies [the baklavah and coconut macaroons were incredible].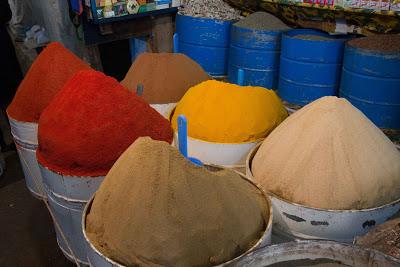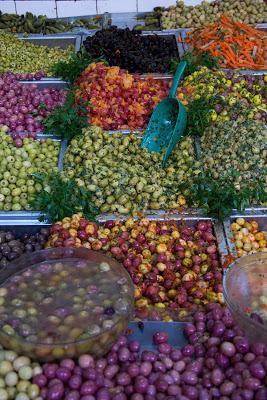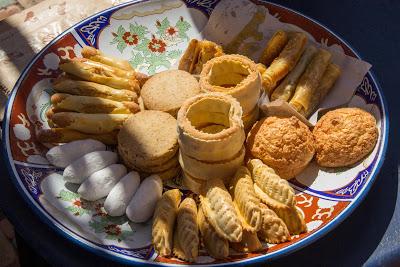 I was determined to get more portraits on this walk and was rewarded.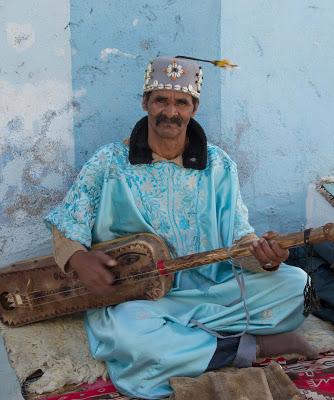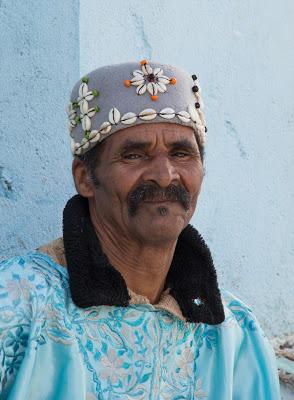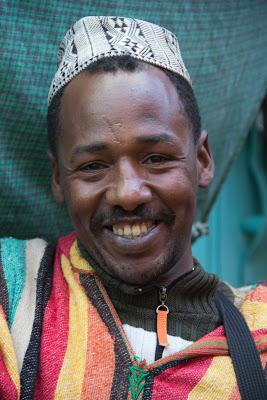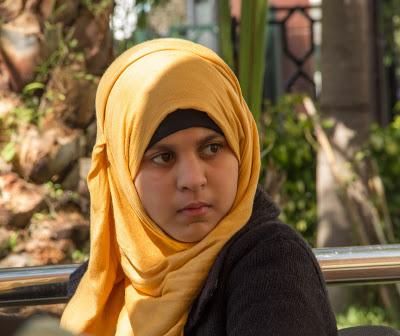 Finally, outside the medina and on the street near our hotel, I encountered a young man [from Senegal] selling bracelets, necklaces, etc. that he had made. He commented on the jembe necklace that I always wear, and this brought us into discussion. While chatting, he was always smiling widely, but the sight of the camera elicited a more serious mien.