After a month's hiatus from posting [we were traveling in Morocco], I am back and ready to start. Following this marvelous trip, I never had so many images to sort through and edit. Now I have to decide how to present them; e.g. according to topics [food, architecture, portraits etc.] versus chronology. I choose the latter in order to give a clearer context for the images. However, there is no way to give a complete account of all the places/people we visited.
To start, we traveled with an Overseas Adventure Travel [OAT] tour, which is affiliated with Grand Circle. OAT tours are limited to no more than 16 people, are highly organized, and have competent and outstanding personnel [including the local tour guides]. We were not disappointed; in fact, this was one of the very best travel experiences we've ever had.
First, we flew to Casablanca [via NYC and Paris]. An OAT rep awaited us at the airport, and we were delivered to our hotel. As we had opted to add on the pre-trip extension, we remained in Casablanca to meet and have dinner that evening along with 10 tour members. The next day we departed early by bus for Chefchaouen. However, before leaving Casablanca, we visited the magnificent mosque built by King Hassan II [father of the current reigning monarch, Mohammed VI]. Completed in 1993, it is huge and boasts the tallest minaret in the world [210 m]. Despite the on and off drizzling, our spirits were not dampened, and the rain made for a nice reflecting surface.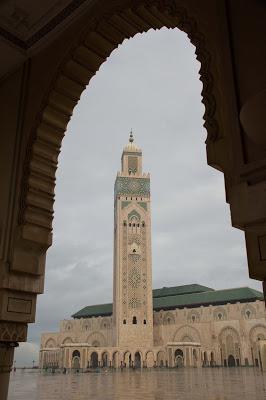 The interior is awe-inspiring in all directions. The top two shots below were taken with a cell phone camera.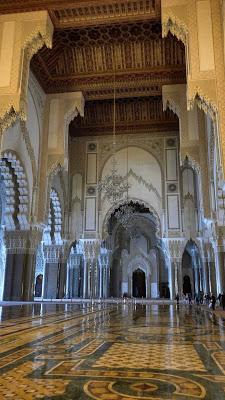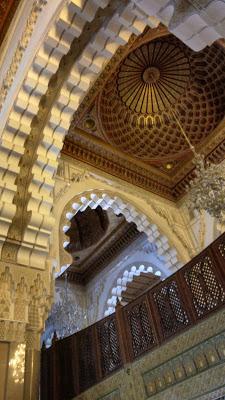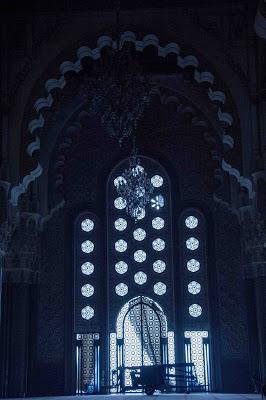 The area is so vast and the structure so large that the daily maintenance is problematic and costly; especially due to its close proximity to the Atlantic Ocean. The shot below was actually taken at the very last day of the tour; but, I include it here to illustrate this point.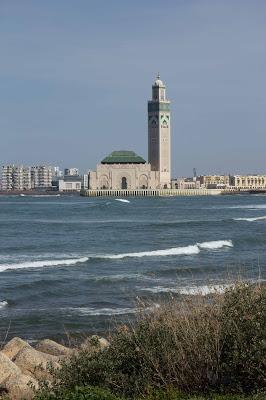 Just before moving on, I saw one of the maintenance staff who provided me with the only orange-containing image for an OYGIF posting.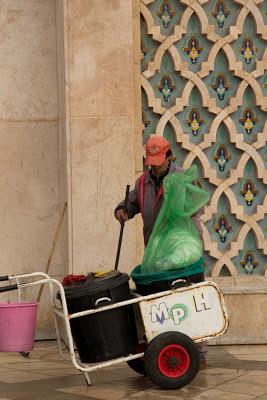 Next week, I will pick up on our trip to Chefchaouen