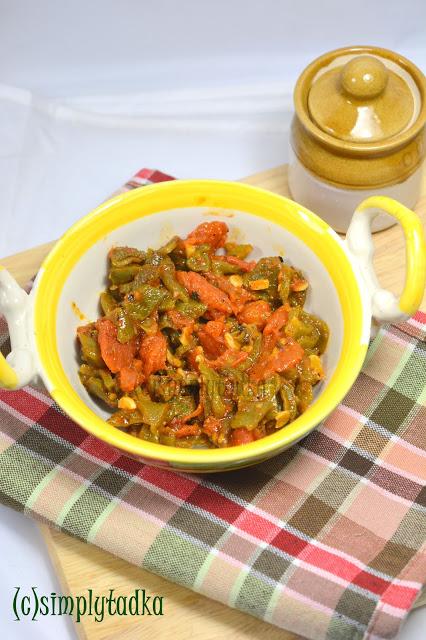 Taktouka is basically classic side dish serve as salad or spread which made by green bell peppers and tomatoes. For this recipe, we have to roast the bell peppers and cook with tomatoes and garlic. You can spread this dish on toast or bread. I pick this recipe from
My Moroccan Food
blog. Love the taste and garlic flavor in this recipe. This time I choose Moroccan cuisine theme for BM #83 edition, for this I prepared Taktouka dish.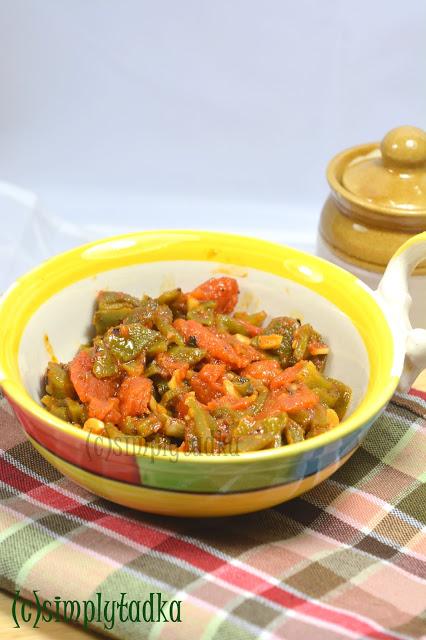 Moroccan Taktouka | Moroccan Green Bell Peppers and Tomatoes Salad
Preparation Time: 10 minutes
Cooking Time: 25 minutes
Servings: 4
Category: Salad
Cuisine: Moroccan
Cooking Method: Roast & Stir fry
Ingredients
2 Large Green Bell peppers
4 Large Ripe Tomatoes
2 Garlic Cloves, Finely Chopped
4 Tbsps. Fresh Coriander Leaves, Chopped
Paprika to Taste
1/2 Tsp. Cumin Powder
Salt to taste
1/2 Tsp. Caster Sugar
4 Tbsps. Olive Oil
Instructions
Roast the green peppers till to tender and keep aside to cool.
Peel the skin and deseed the peppers and chop them into cubes.
Peel and deseed the tomatoes and chop them into cubes.
Heat the olive oil in non-stick pan on medium flame. Add tomatoes, garlic, coriander, paprika, cumin, salt and sugar. Cover with lid and cook till to soft or tender. Stir occasionally to avoid burnt.
Now add chopped bell peppers and mix all the ingredients. Simmer the dish till to all the liquids evaporate. Enjoy as spread on toast.
Tags: how to make taktauka, bell peppers, tomatoes, side dish, salad, healthy, stir-fry, roasted, vegetarian, vegan, capsicum, Moroccan, Moroccan salad, Moroccan taktauka, international recipes, simplytadka, blogging marathon, quick recipe.
Did you make this recipe?
If yes, do let us know how it turned out in the comments below.
Do share a picture with us [email protected]  or share on Instagram with hashtag #simplytadkarecipes and tag us @simplytadka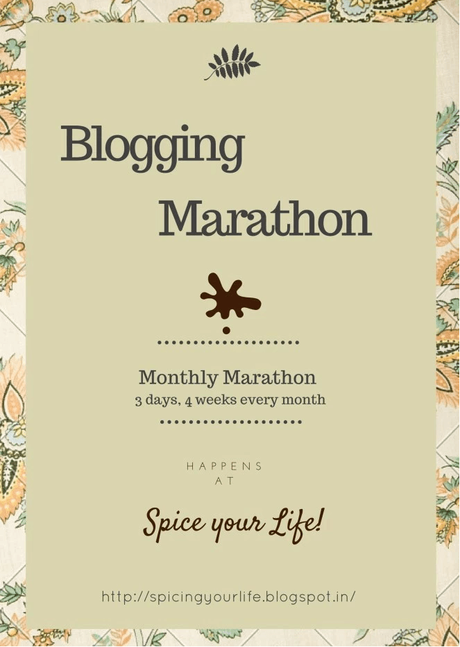 Check out the
Blogging Marathon page for the other Blogging Marathoners doing this BM#78
Enter your email address:
Delivered by
FeedBurner