In celebration of the weekend, I decided to make these pancakes this morning.  They turned out okay but didn't leave me as full as oatmeal.  Also, I forgot what a pain making pancakes is!  It took me an hour start to finish.  The main reason is that I don't have a griddle so I had to cook them one at a time.  Next time I'll definitely have a few frying pans going.  Regardless, I'm kind of questioning whether pancakes are maybe just better as an occasional treat when I go out for breakfast.  I do still have a peanut butter pancake recipe I wanted to try so I guess I'll wait until I try those to pass judgement on pancakes. :)
The ingredients (minus an egg)....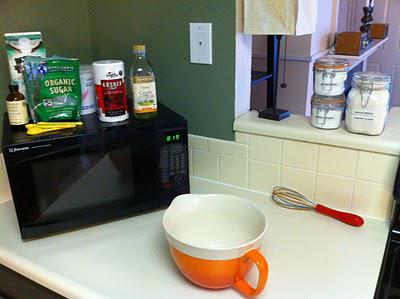 Served with smushed banana and some maple syrup....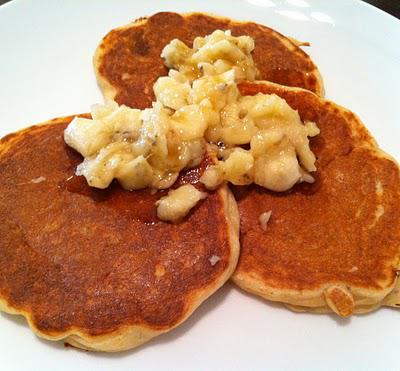 Think I'm going to head downtown today after my walk and check out the farmer's market then who knows!