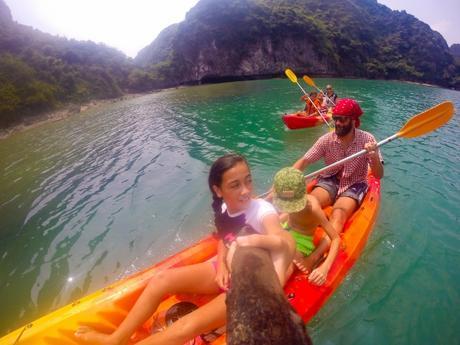 Our time in South East Asia is almost over. We feel very blessed to have been able to travel in this amazing continent for the past five months. We have had many special experiences and made many connections with people who will remain friends forever, and during our travels visited Bali, Singapore, Malaysia, Laos, Thailand, Cambodia and Vietnam.
Our Family's Favorite Things in Asia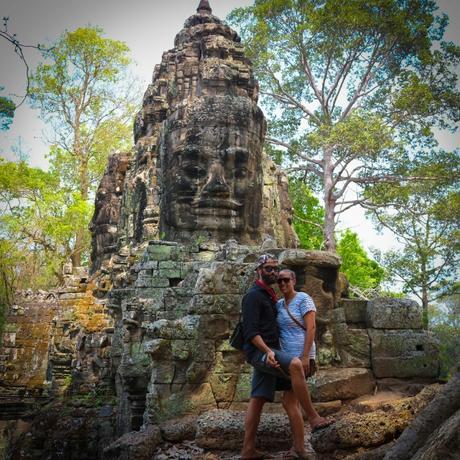 I have asked the family to all contribute to this article and here is a list of our favorite things in Asia.
Favorite Country
The family was divided on which country was a favorite. I can see why our two youngest picked Singapore. We had an action packed five days; we visited different attractions including Universal Studios, Adventure Cove Waterpark, SEA Aquarium and Gardens By the Bay as well as the Merlion and The Marina Bay Water and Light Show.
Laos and Vietnam were firm favorites of the rest of the family. We really enjoyed these countries with their beautiful nature, rich culture and history and of course the amazingly kind people.
Favorite Activities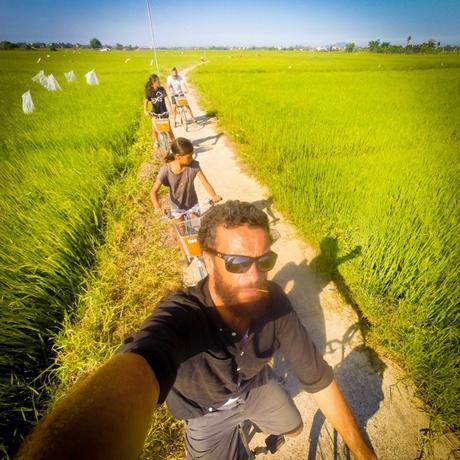 We have had so many amazing experiences while travelling in Asia for the past five months it's hard to choose just one.
Accommodation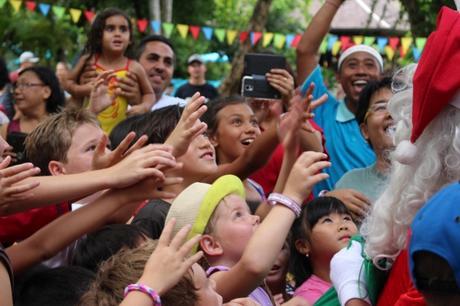 We have stayed at an array of different accommodations, from luxury hotels to guesthouses and home stays. I asked the youngest three why they all chose the Novotel in Nusa Dua and they all said the same thing.
We spent Christmas at the Novotel with my brother and his family and the kids attended the awesome kids club there. The kids club had organized several themed activities over Christmas Eve, Christmas Day and Boxing Day.
They all said they enjoyed spending time with their cousins doing cool activities, not the fact that we had a private two bedroom apartment with it's own pool.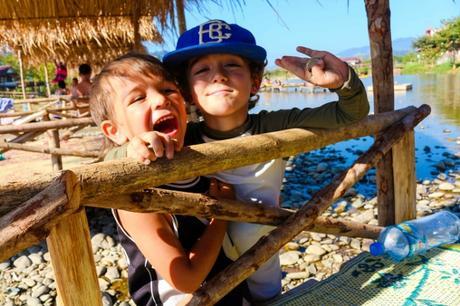 South East Asia has so many choices for accommodations in all price ranges. We have been lucky to find so many excellent accommodations throughout all of Asia in the prices that we have been willing to pay. ($50 AUD per night except for the Novotel Nusa Dua that was a special occasion splurge) You can get so much value for money in South East Asia in this department.
Food
We have had many good meals in South East Asia. We have been able to sample local food in every country we have visited and found something delicious in every single one.
South East Asian food is so fresh, they use many beautiful fresh herbs and vegetables and the tropical fruits are so sweet and full of flavor. We have fallen in love with Dragon fruit and fresh fruit smoothies. We are going to miss food from this continent when we move on to the next.
Best Memory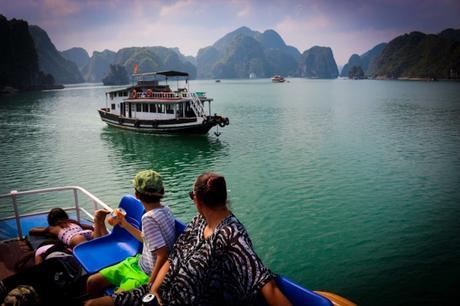 We have so many beautiful memories of our time in South East Asia. We have done many fun things but the things that leave lasting impressions on our hearts are quality time spent together as a family and the many friendships that we have made during our travels.
Biggest Challenges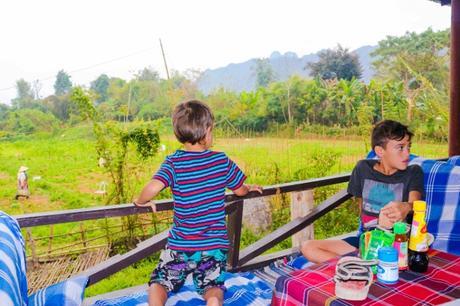 Thankfully we haven't had too many challenges on our travels. Tay often get's homesick and will ask us to send her home to live with her Nana. It's not that she is not enjoying our lifestyle; it's just that she misses her family and especially her cousins.
Tay has two cousins that were all born within one month of each other. These three have grown up together and have been in the same classes at school and church. They are extremely close and she has had a tough time adjusting to not seeing them everyday.
It is a common occurrence to be scammed in South East Asia. You do become wiser to the different scams but it doesn't make it any easier when you know what is unfolding.
It is hard for me to be patient and still smile, although I am getting better at just smiling and walking away.
Because we are documenting our travels through our blog and video's it is sometimes challenging to enjoy the moment. Moments can be fleeting and trying to document everything encroaches on savoring the experience.
We are getting better at putting the cameras down after a few shots and just enjoying.
Overall Feelings of SE Asia
Southeast Asia is an amazing destination for families. There are so many different things to do here. Southeast Asia has world-class beaches, many UNESCO World Heritage Sites, rich diverse cultures, Theme parks and so much more.
People in this part of the world love children. Our little Mo has opened so many doors for us including getting free food. If you want a 5 star holiday you can find it in Asia at a great price, if you are going for a less expensive experience that is also catered for here in Asia.
Your dollar seems to stretch a long way in this part of the world.
We absolutely loved our time in South East Asia. It has been everything we wished it would be and so much more. We have met so many special people who we have developed deep connections with and we already have plans to come back in the near future.
Stay tuned for our follow up article that will outline how much we spent during our five months of travels in Southeast Asia.
For part two in this series, where the Morgans share their spending summary in SE Asia, click here.