A real wedding for you today girls and guys, and one which follows from the playful week of weddings we had last week!
This is Richard and Laura's wedding day in Wales – the venue is Plas Hafod, the atmosphere is chilled out countryside and I love the little details of the day.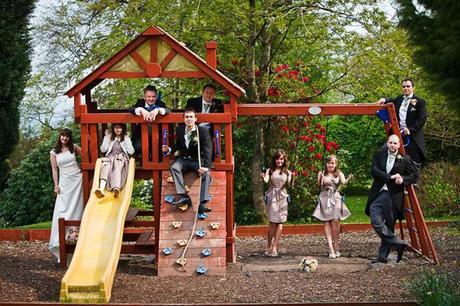 Marie Lloyd Photography
sent the photographs in to be featured on English Wedding. Husband and wife
wedding photographers from Wales
, Marie and Jason work together shooting weddings across the country.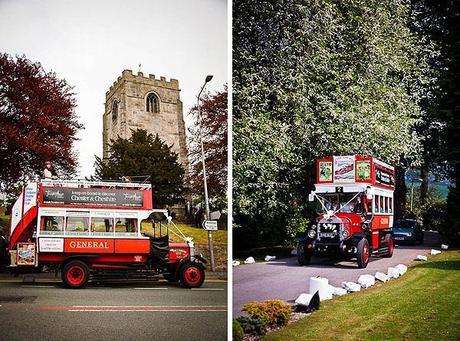 Jason wrote about this wedding day, "We photographed a great wedding on the royal wedding day: the bride and groom had a 1912 vintage bus, a handmade dress, vintage sewing machine and loads of handmade details."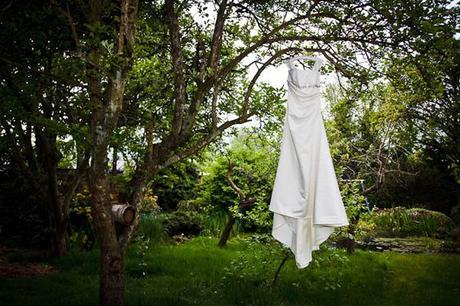 Jason explained how some of the quirkier shots came about: "Richard and Laura are a super cute couple, really touchy feely and expressive and we went for some less typical, more creative shots with them. I know that's a little cryptic, but they loved our work and wanted to do something a little different, so we did

)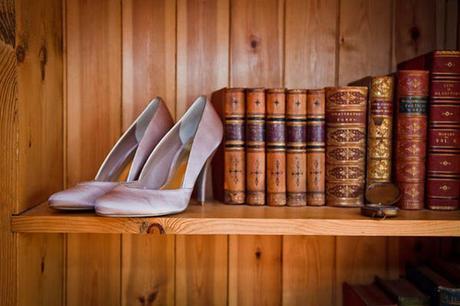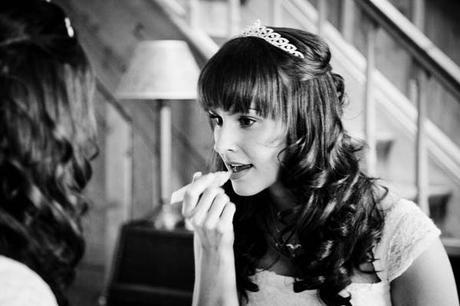 Laura's hair looks fantastic: I love her tiara with a fringe and those lovely loose curls. So beautiful…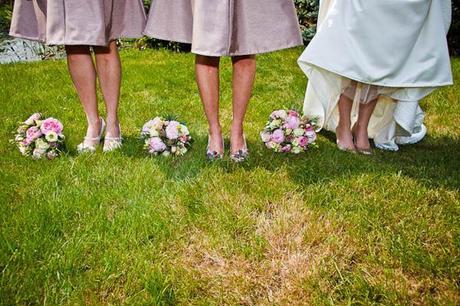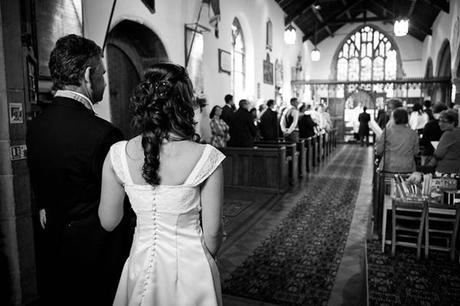 Arriving in church…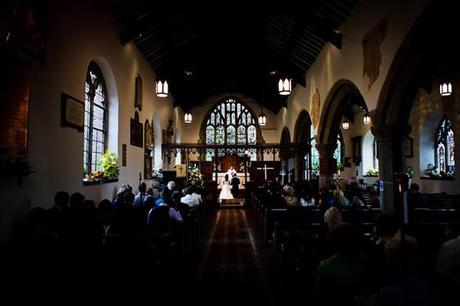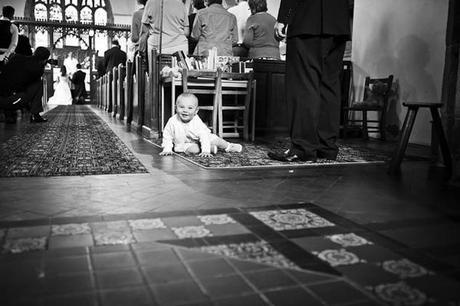 "I'm too young for weddings. Hello, what are you for?" Cute!!!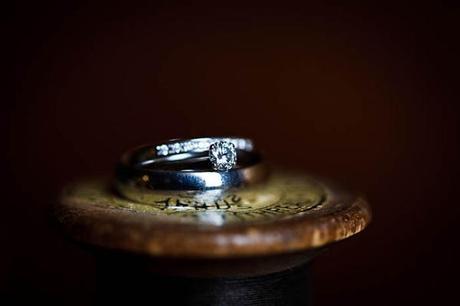 You can always rely on Marie Lloyd Photography to take a very creative shot of wedding rings. Check out their wedding photography blog to see what I mean!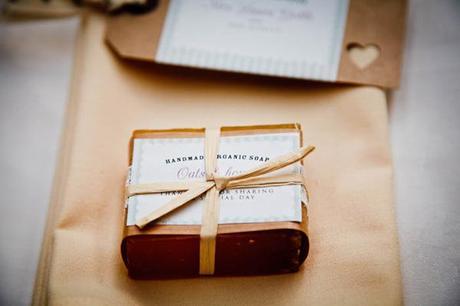 Gorgeous favours – handmade organic soap with raffia gets my vote! And lovely table decorations. Pretty, vintage inspired, countryside chic.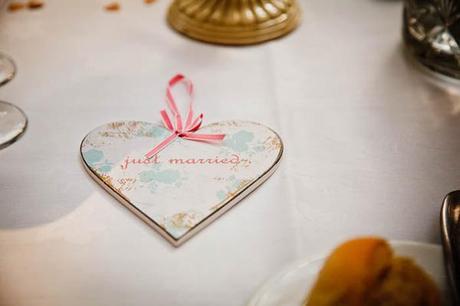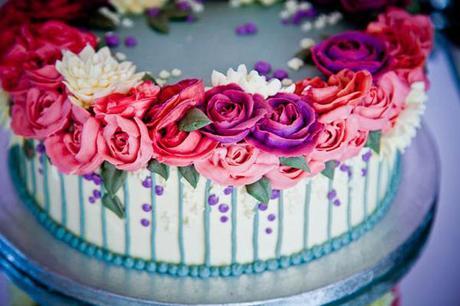 Meanwhile, the wedding cake is a fabulous riot of colour – wow! Way too good to eat. I'd love to be able to craft sugar paste flowers like these, wouldn't you?
A little wedding day romance…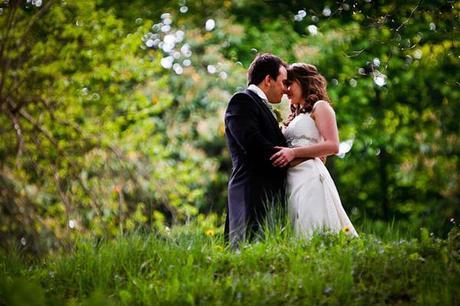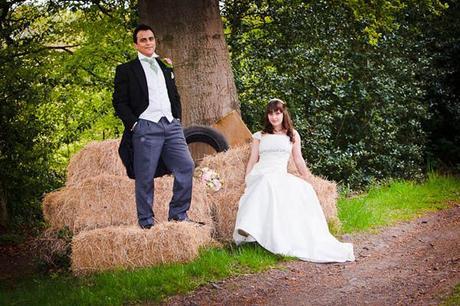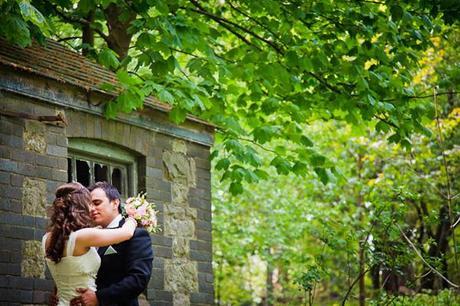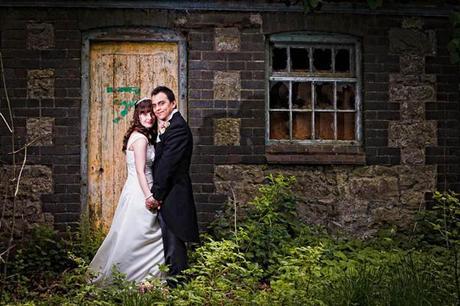 Thanks to Jason and Marie of Marie Lloyd Photography for sharing their images, and to Laura and Richard for being on
English Wedding
! Congratulations and I hope you're loving married life.
Now, can anyone help me work out what was under the wedding rings? I've turned my head all the way upside down and I still can't tell…
Got another five minutes to spare? Check out some more real UK weddings on the blog