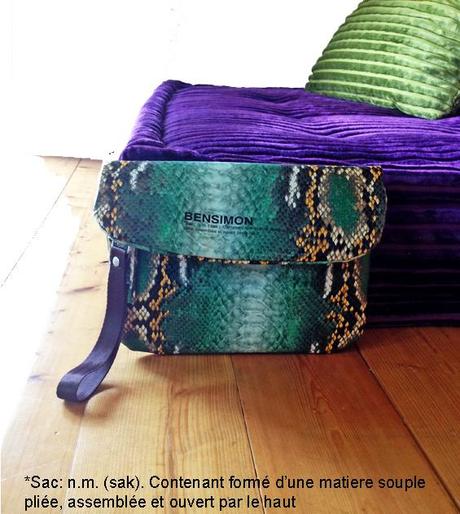 It's hard to get lost in the streets of Paris with the friend of mine Léa (Canadian origin and Parisienne adoption).
Shops, bistros, flower shops attract me step after step. After resisting the temptations of a bijouterie, a Sonya Rykiel boutique I entered without hesitation, Bensimon.
It's neither a clothing store, nor decor one. It 'a store of cute and cool things.
Original and creative household items, vintage lamps from contemporary technology, canvas shoes for the more daring of the ankle pants, scarves to match with practically everything, necklaces and rings shaped as sculptures.
But my eye couldn't avoid falling back on a stock exchange.
A pochette bag that definitely worth the definition of IT bag. A shiny plastic printed. Do not imitate skin, but has its own and clearly defined identity. There is something casual and sporty, but a markedly chic and sophisticated vibe.
A design fashion object rather than a simply glamorous one.
❤︎❤︎❤︎
Difficile perdersi per le vie di Parigi con la mia amica Léa (canadese di origine e parigina di adozione).
Negozi, bistrot, fiorari si susseguono e mi attirano. Dopo aver resistito alle tentazioni di una bijouterie, sono entrata senza esitazione da Bensimon.
Non è un negozio di abbigliamento, n'è di arredamento. E' un negozio di cose belle.
Originali e creativi oggetti per la casa, lampade vintage dalla tecnologia contemporanea, scarpe di tela per il più spregiudicato dei pantaloni alla caviglia, sciarpe da abbinare praticamente con tutto, collane e anelli come sculture.
Ma la mia attenzione non poteva che ricadere su una borsa.
Una pochette che per merita decisamente la definizione di IT bag. Una plastica lucida stampata. Non imita una pelle, ma ha una sua identità definita e chiara. Ha un che di casual e sportivo, ma un'indole chic e sofisticata. Il nuovo modo di concepire una borsa pitonata.
Un oggetto di moda altamente di design più che un accessorio semplicemente glamour.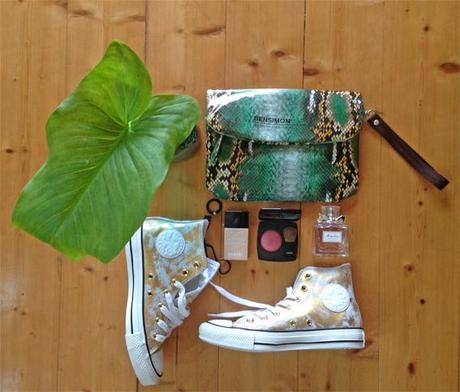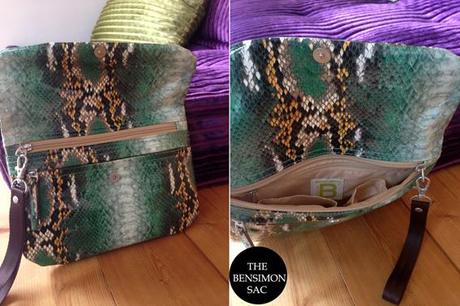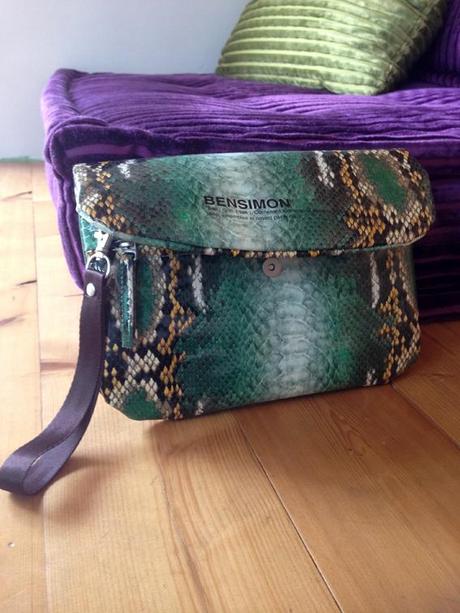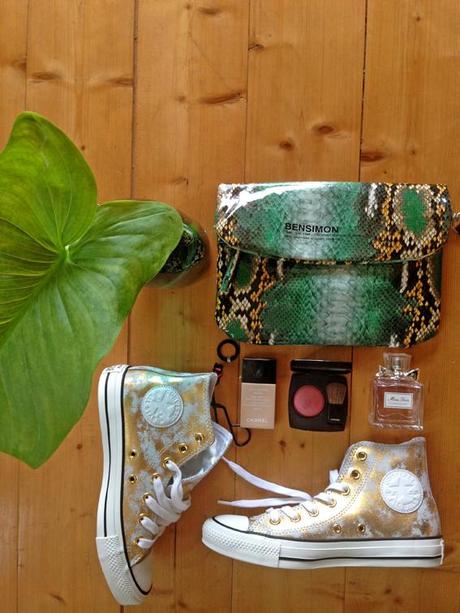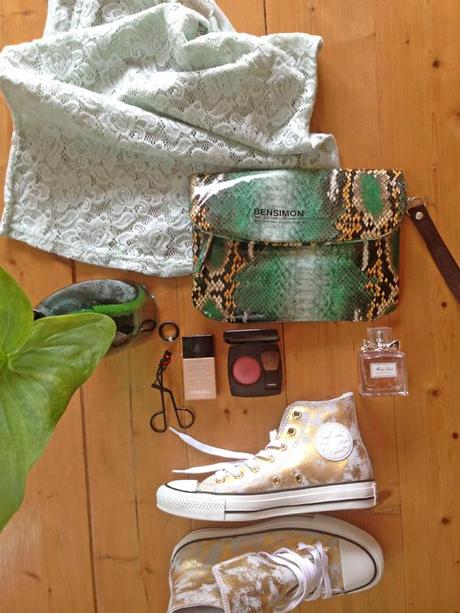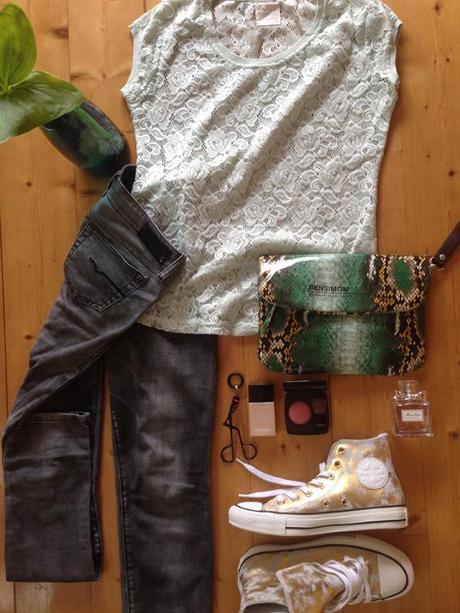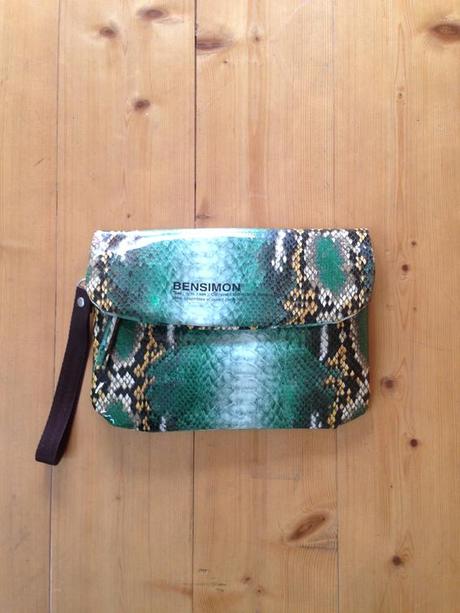 Zara shirt \ diesel black skinny denim \ Bensimon  bag \ converse leather sneakers