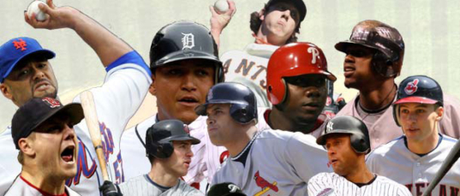 There is something inspiring about the start of the fantasy baseball week.  The zeroes across the board, the promise of points, the hope that no one on your pitching staff will implode, and the anticipation that maybe this will be a week of domination.  It is crazy, but we are in Week 18 and there are only three weeks left in the regular season.  Joe Girardi's Braces is rolling along in first place and we still have not lost a head-to-head match-up...yet.  So, yes, off the bat, we should establish that this post may be dotted with humblebrags, but please understand: 1) I am not intentionally gloating (well, not totally. At least I am masking my arrogance in smoke-and-mirror etiquette and ignorance); 2) The point of this piece is not to talk about my team, but about fantasy baseball in general; 3) I am still sort of hesitant to share the secrets of my success; and 4) I am absolutely aware of how crazy I sound.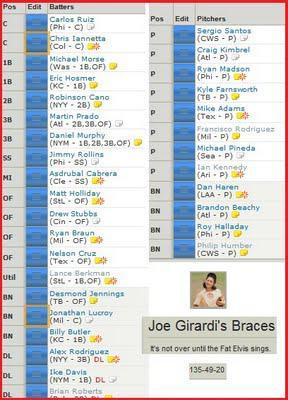 Now in the second semester of my fantasy baseball crash course, I am still learning and soaking up everything.  I must say, it really does blow my mind that we are already so deep into the baseball season, fantasy or real-life. I feel like we are at the point where players have established themselves; there are few surprises out there, less hidden treasures to find on the waiver wire, and if anything, course correction and regression have displayed true colors.  So much changes in such a short period of time during the fantasy baseball season.  When I wrote the original Musings column, I was worried about trading away Max Scherzer and Ian Desmond, and I was still wondering if I would regret dropping Jonathan Herrera.  In retrospect, I want to laugh at how ludicrous that was (really, did I think I would miss Ian's .220 batting average?), but I feel badly; I stole Robinson Cano from one of my favorite people in the league in that trade.  He wound up dropping Desmond all together and flipping Scherzer for the unreliable Phil Hughes. Every now and then I feel guilty, like I should offer him, say, Ryan Braun for Johnny Damon to make up for it.  But then I remember that I am not a moron.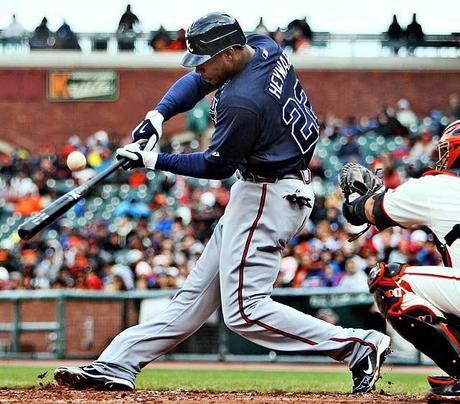 I have made three trades this season, all of which I think were fair or favorable, and all of which stressed me out at some point. 1) The aforementioned Cano trade.  2) My first trade was for ARod, who I erroneously thought would have a monster year.  I obtained him for Ryan Roberts, Jordan Walden, and Jason Heyward. I didn't think that Roberts would stay hot all year, but I miss him and his neck tattoos the most from any trade. I had to give up a closer, and I am glad I chose Walden over Kimbrel. As for a big bat, thank god I chose to give up Heyward over Nelson Cruz.  [Poor Jason Heyward owners.  I do not know why he has sucked so badly.  I think he is still injured.  After Chipper's public reprimand, he had no choice to play, and I think it has affected him all season].  For that package, I got one month of awesome ARod, two weeks of mediocre ARod, six weeks of injured ARod, and god knows what for the final four weeks.  3) And finally, right before the All-Star Break, I traded away Alexi Ogando and Darwin Barney for Asdrubal Cabrera.  At first, I shamelessly thought this was a slam-dunk win for me. I got a top-five shortstop for two people I was about to drop.  Alexi's arm seemed like it was about to fall off, every report was saying that he was due for a huge regression, and Brandon Beachy was miraculously on the waiver wire. My first offer was accepted, I picked up Beachy, I celebrated prematurely, and then I watched Alexi continue to be an ace and Darwin hit like a machine.  I still do not regret it, because Asdrubal has been outstanding, but it just goes to show that a trade can backfire if you give up on a guy too early. Or listen to advice from ESPN. Whatever. 
I've mentioned it before, but I was really hesitant to make any trade at the start of the season.  My team seemed pretty decent, there was no reason to screw with something that was working, and as a risk-averse person, I did not want to be wrong. (I hate being wrong).  My strategy, overall, was to try and upgrade every starter until I had a reliable stud at each position.  I have learned that two-for-one trades are the most efficient and successful way of going about this (i.e., take the better player, replace the position you are taking, and then allow your opponent to upgrade somewhere else).  This allowed me to hold onto my core stars all season, while playing mix-and-match with everyone else on my roster to get whatever it is that I wanted.  Mostly everyone I gave up in a trade was picked up off of the waiver wire at some point.  I tested out a lot of guys, found some valuable pieces, and turned them into treasures.  The only hole I have not been able to fill is catcher, partly because the platoon of Carlos Ruiz-Jonathan Lucroy-Chris Iannetta has been strangely productive, so I am afraid to give up on any of them. And I shouldn't over-tinker, which is something I fear.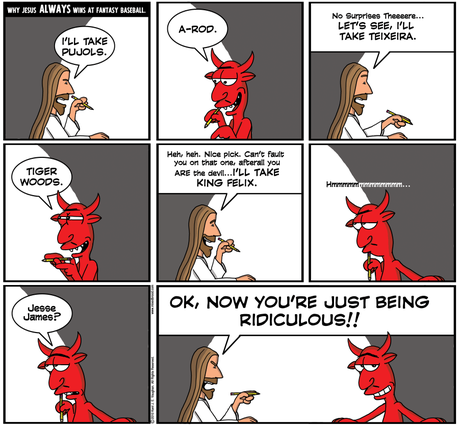 Also? I have learned that it is stupid to email the whole league and generally propose trades.  Why give up control or let your opponent set the negotiating platform?  I have learned to pick my ideal package, offer it, and then go from there.  Sometimes it works, sometimes it doesn't.  I always try to be fair, and I never purposely try to screw anyone over.  I simply attempt to make my trade partner happy while making myself even happier.  A win-win, if you will.  I also try to be fair in trades because I really do love all of the guys that are in my league.  They are funny and helpful and just really, really good people.  I am dreading the end of the season, because they have made this so much fun. They have also taught me that I should probably be in more leagues next year.  Preferably those in a more competitive/obnoxious spirit.  See, my only gripe is that my league is way too nice and complacent. If they weren't so fucking nice and awesome, I could taunt them, you know? (In all seriousness, I try not to talk shit, in any sport, until the game is over.  This game is not over yet. So while I will be supremely disappointed if Joe Girardi's Braces does not continue to steamroll right through the playoffs, I am very much aware of the fact that we could fall apart at any given moment).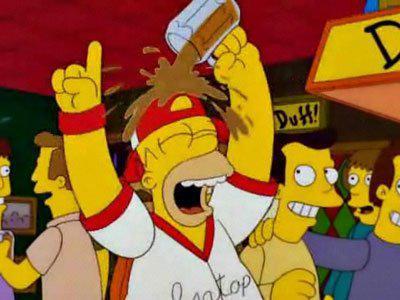 Other than actively experimenting on the waiver wire, my one secret, the one thing that has undoubtedly been an advantage over everyone else?  I maximize my at-bats every day. Meaning, I am obsessed and crazy enough that I check my roster before games begin more-or-less each afternoon.  I then make switches, most often with my three catchers, and put my bench guys in.  I also play all of my relievers and just sub-in for starting pitchers. I try to collect as many points as possible in every position, every night.  I think this has allowed me to steal categories or win weeks that were otherwise close.  Some people just deal with the occasional benching; Joe Girardi's Braces does not.  I have switched my roster in the middle of a kickball game.  At the Bronx Zoo.  Before Derek Jeter hit his 3,000th.  In court.  While meeting with clients.  In the hospital.  I mean, I do not fuck around with his.  The worst part? I can't even switch my roster from my Blackberry.  So, realize, to do this, I need to borrow an iPhone from someone.  And I do.  You may think I am nuts. You may be right.  All I know is that this is my first year playing and I am 135-49-20.  Say what you will, but crazy clearly works for me. 
My problem, however, is that I am attached to everyone on my roster.  I mean, these guys have been stellar for me all season.  If we win, like Mark Cuban, I will want to shower them with more than just rings.  (Bracelets are out, though; I'm sorry, but we have been over this).  I am so attached that I am holding onto Brian Roberts and Ike Davis, who will never play again for my team regardless if they ever come off the DL, simply as good luck charms.  My roster sort of amazes me. I fear that in later years I will never build a team as good as this one.  I am not even saying that to brag; I am simply in awe.  I think I am going to go through withdrawal when the season is over.  The guys enlisted me for fantasy football, which I know little about, but like a junkie, I have agreed to get my next high on the imaginary gridiron.  But I will miss fantasy baseball.  Sigh, I really wish this was a keeper league.  I don't want a championship; I want a dynasty.