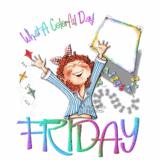 G'morning everyone!
Another week notched on my belt....hundreds to go....
I am going to share some more herbal teas with today, so sit back and enjoy!
~Peace~
Healing Herbal Teas Continued
For Digestion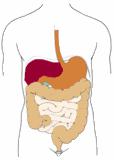 Digestive Relaxer~
The following herbs make a wonderful combo for your tummy. Infuse 1 tsp to 1 tbsp per cup for 5 min.
1 part peppermint
1 part chamomile
Carminative Chai~
Many of the following spices improve digestion and help dispel gas. Decoct 1 tsp to 1 tbsp of the herb blend per cup for 20 min. When done, you can strain and infuse 2 parts rooiboos or yerba mate in the hot tea for another 10 minutes, optional.
2 parts fresh ginger root, sliced
1 part cinnamon chips ( or powder)
1/4 part fennel seeds
1/4 part each nutmeg, allspice and cardamon
Pinch of black pepper
Tummy Tea~
This tea, which tastes like the aromas of a delicate potpourri, is a tasty way to relieve many mild digestive trouble like chronic diarrhea and GI upset.  Steep the cinnamon and rose a little longer, and these flavors will really shine. Infuse 1 tsp to 1 tbsp per cup for 15 min.
2 parts spearmint
1 parts nettle
1 part lady's mantle, optional
1 part rose petals
Shake of cinnamon powder or cinnamon sugar.
Antacid Tea~
Along with dietary changes and other appropriate therapies, this tea helps treat symptoms of both acid reflux and mild ulcers. It doubles as a wonderful sore throat soother. Licorice reduces inflammation and supports the natural mucin lining of the stomach and digestive tract, while the remaining ingredients offer soothing relief. You may add comfrey leaf as a short-term way to help repair damage. (Avoid long term use of comfrey as it has the potential liver toxicity.)
Infuse 1 tsp to 1 tbsp per cup for 15 min. or do a cold infusion overnight. Expect it to get a bit slimy and hard to strain.
2 parts licorice root
1 part slippery elm, cut and sifted
1 part astragalus root, cut and sifted
1/2 part marshmallow root, cut and sifted
1 dash of clove or cinnamon powder
Detoxification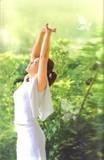 Sweet & Bitter Brew~
This tea has a coffee-like flavor. The herbs detoxify the liver and may also aid in lowering cholesterol and hypertension. Burdock, dandelion, and chicory have diuretic properties while cinnamon helps insulin work more efficiently and therefore lowers blood sugar when taken with meals. The cinnamon can cause constipation; omit it if you experience problems. Brew in a coffee maker or decoct 1 tsp to 1 tbsp herb blend per cup for 15 min.
2 parts burdock
1 part dandelion root
1 part roasted chicory
1/2 cinnamon chips
Heart Health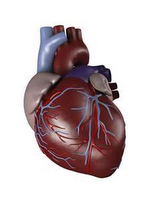 Heart Calm~
Cardiovascular tonics may help stress-induced hypertension. Infuse 1 tsp to 1 tbsp per cup for 15 min.
1 part hawthorn berries
1 part hawthorn leaf and flower
1 part linden
1 part passionflower
1 part hibiscus
1 part rooibos
Blood Sugar & Diabetes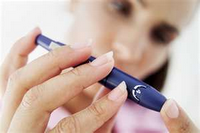 Blueberry-Vanilla Tea~
Lower blood sugar levels by enjoying this tea blend after meals. Infuse 1 tsp to 1 tbsp per cup for 15 min.
1 part blueberry leaves
1 part dried blueberries
1/2 inch vanilla bean per cup
Immune Support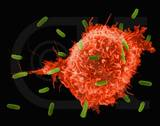 Ginger-Lemon Tea~
Drink this tea in conjunction with soup, water, and lots of sleep when you feel a cold coming on. Depending on your mood, symptoms, and taste buds, you may also add 2 cinnamon sticks, 3 large sprigs of fresh thyme or some small white pine tips. While ginger root is usually decocted, this technique also works great. Infuse in a 16 ounce thermos for 30 minutes to 1 hour. Halve the recipe for a single cup of tea.
1 inch ginger, sliced thin or coarsely grated
3 lemon wedges
1 to 2 tbsp honey
Spicy Mint Tea~
This tea features two common garden herbs that are hard to find at loose herb suppliers. Grow your own, but know that both plants are very prolific. In this nice warming beverage, apple mint helps soothe sore throats and colds. Infuse 1 tsp to 1 tbsp per cup for 15 min.
1 part bee balm
1 part apple mint or spearmint
Immune-i-Tea~
Drinking this tea during the cold and flu season will strengthen your immune system. Simmer 15 to 30 min. Strain and sweeten with honey.
1 part fresh ginger root, sliced
1 part astragalus slices
1 part codonopsis roots
1 dash cinnamon, optional
Antioxidant Blends

Ruby Red Tea~
This delicious, fruity tea yields a deep red color. It's rich in antiodixants like lycopene, bioflavanoids, and vitamin C. Drink hot with honey for colds and a sore throat. Drink cold for a refreshing summer beverage. While it's a bit tart, the other ingredients make it less sour than hibiscus alone. Combine loose herbs. Infuse 1 tsp to 1 tbsp per cup of hot water for 15 min., strain and enjoy.
2 parts hibiscus
1 part rose hips
1 part rooibos
1 part lychii or gogi berries
1 part dried elderberries, blueberries and/or bilberries