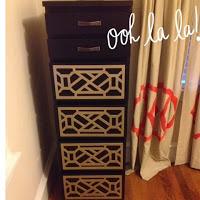 My Masterpiece
More DIYing from a self proclaimed worst DIYer. More success! In addition to the stenciling, I now have a completely new piece of furniture in my bedroom. Let's be honest- Ikeafurniture isn't the most aesthetically pleasing. But hey, it's cheap and you can easily transform it into something so amazing!
I found the O'verlays website off of pinterest and I was immediately excited to transform my furniture. The O'verlays website is super easy to use. You first select the Ikea furniture you have by name/picture and the design you like. They cut your o'verlay to order and you get them in the mail ten days later!They come in white, so if you are interested in another color you can use some spray paint from home depot. I found one for about $4. My o'verlays came to about $50 total to cover all of the drawers. I got $2 handles for the top two top drawers and my masterpiece was complete!By masterpiece, I mean my husband pretty much did everything, but hey it was my vision. 
From this....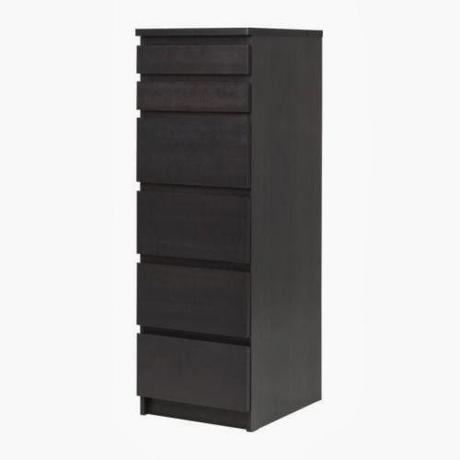 To this!!!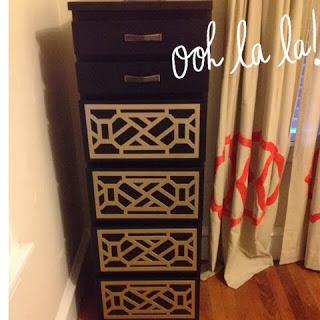 So Amazing!
The O'verlays website has a ton of examples of people who have transformed their furniture. Will you be next?