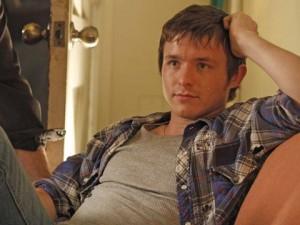 Now I don't know what is in the blood on the set of HBO's True Blood, but it must be magical since this is the third set of twins announced for the show! First we had Sam Trammell's wife, Missy Yager, giving birth to twin boys in 2011. Next was Anna Paquin and Stephen Moyer with their two bundles of joy this year, and now Marshall Allman has announced his wife, Jamie Anne Allman, is also expecting twins:
We were ecstatic to find out we were pregnant and overjoyed to learn they were fraternal twins … twins run in both of our families so we were prepared for the possibility, but we know we're gonna need all the prayers and help we can get.
Marshall played Sam's (Sam Trammell) brother, Tommy Mickens, in HBO's True Blood. His wife, Jamie, is also an actress and probably best known for her role in AMC's The Killing.
All the staff and fans at TrueBloodNet would like to congratulate Marshall and Jamie Anne on their fantastic news.
Source: Examiner.com – 'True Blood's' Marshall Allman, Wife Expecting Twins
(Photo Credit: HBO Inc.)