At last! Mophie launches Juice Pack battery case for Galaxy S4!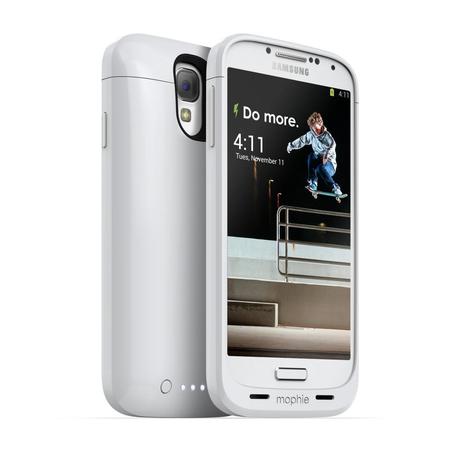 Mophie Juice Pack Battery Case for Galaxy S4
Samsung's flagship Galaxy S4  is one very special smartphone that with innovative features and outstanding specifications. Once you get your hands on it, it's hard to put it down. Although the S4 comes with a 2600 mAh battery, there are users who need their smartphone to be fully charged to supply all their needs. But no need to worry, for Mophie comes to the rescue! After Juice Pack Battery for Galaxy S3 and HTC One, Mophie Juice Pack Battery cover is now available for Samsung Galaxy S4.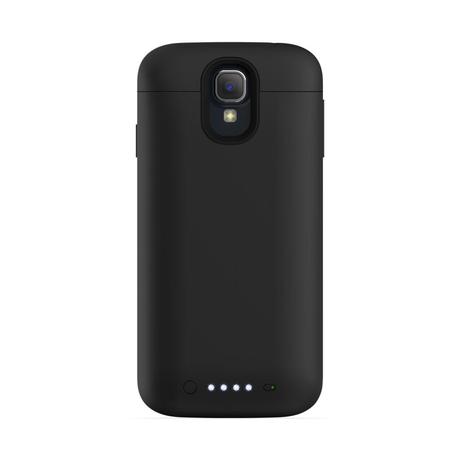 Mophie Juice Pack has 4 LEDs on the back
With an extra power of 2300 mAh backup battery, Mophie Juice Pack promises to increase Samsung Galaxy S4 battery life by up to 80%, providing 13 hours of talk time, 6 hours of browsing, 35 hours of audio playback or 7 hours of video playback. Another great feature is that you can charge both your battery and battery cover via single microUSB cable. Juice Pack cover also provides an optimal protection of your precious device, leaving all the buttons and ports open and fully accessible. On the back of this Galaxy S4 cover there is an LED indicator, showing the battery status.
Mophie Juice Pack battery Cover for Samsung Galaxy S4 will be available soon on the market, in two color options- white and black, and apart from keeping your S4 fully charged it will truly complement its looks.