The Moorish Style! I don't have enough words to praise this gorgeous architectural style! I'm so glad to add this to my world tour....
Here's a little history -- the Moorish architecture and designs are named after Moors - North African people who conquered what is now Spain, Portugal, and the Pyrenees region of France around 712 AD  to 1492. They introduced several architectural details including the unique way of painting ceramic tiles called 'Zellige'. It consists of complex geometrical designs on tiles. It just amazes me how symmetric and colorful these tiles are.. Moors must have been an expert in Mathematics to get such designs right.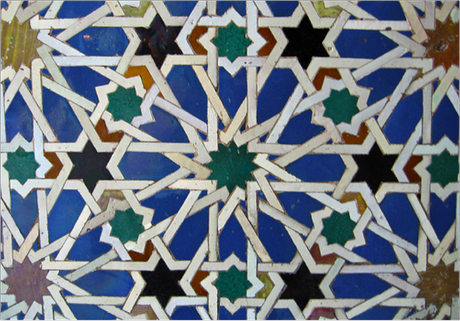 via: Moorish Tiles
Another distinct style is their Moorish arch also know as the horseshoe arch which you will find in several of these pictures below. Moors also introduced cotton cultivation in places like Spain in the 9th century and silk and textile dyes came to Spain with them. Since they were nomads, they also introduced elements of nature such as flowers, gardens, water fountains, pools etc., There are so many other beautiful elements to talk about.. Moorish plasters, wood work, rustic decor.. all of which I have tried to portrait in these pictures below..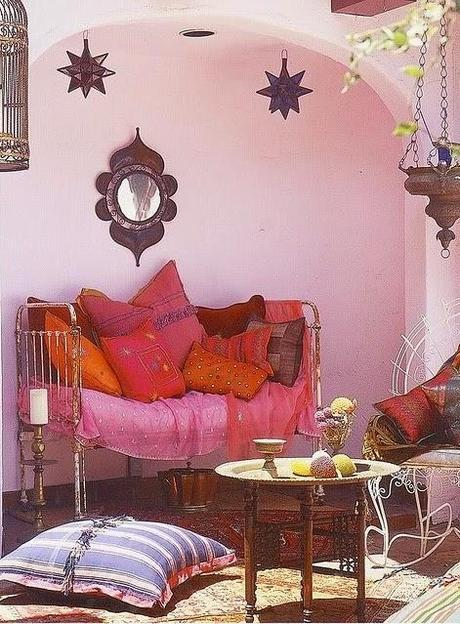 via: homedesignshouse.com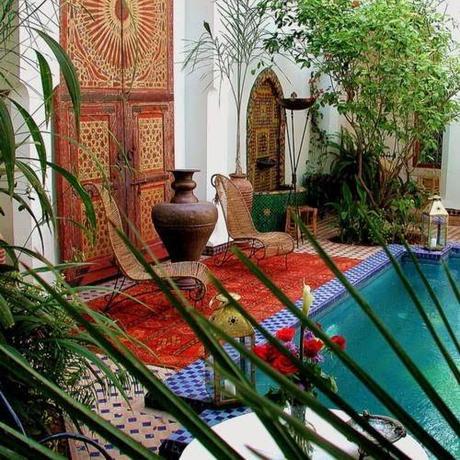 via: pinterest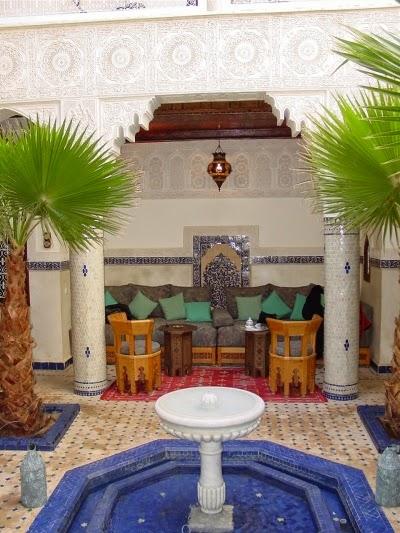 via: interior-design-decor.com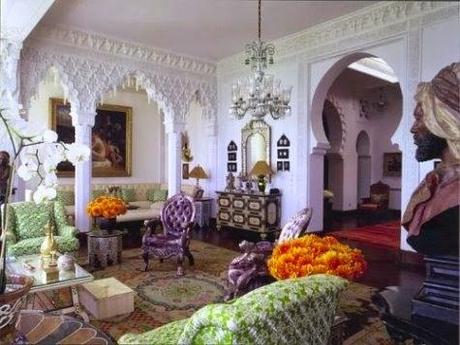 via: pinterest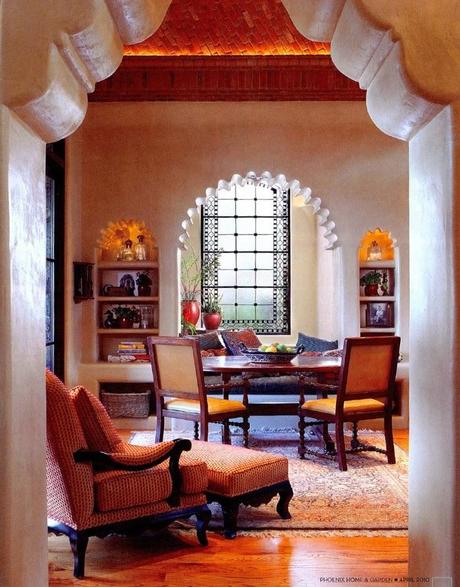 via: pinterest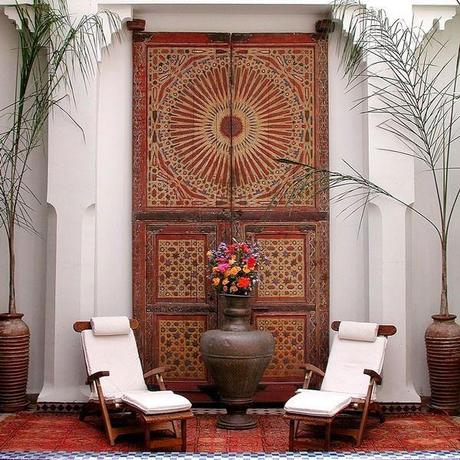 via: hometrendesign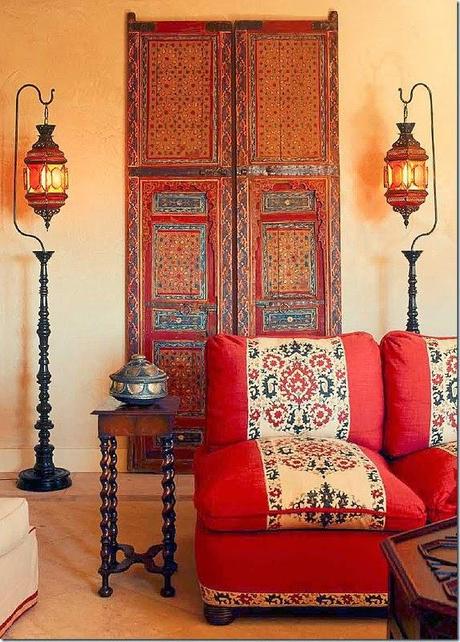 via: architectureartdesigns.com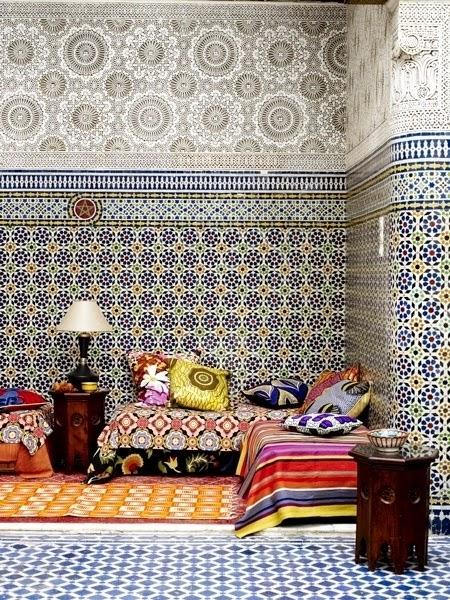 via: sbisger.wordpress.com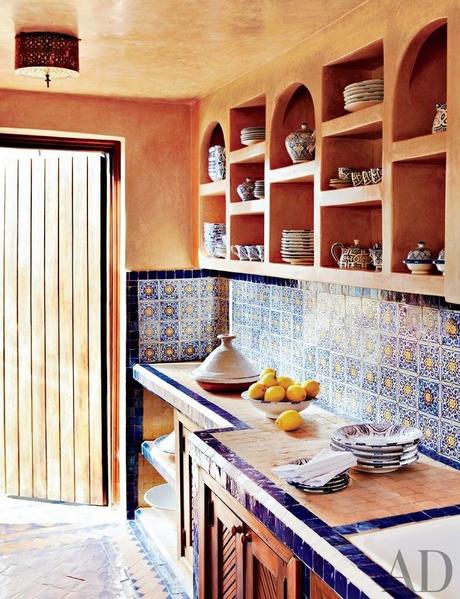 via: designfile.architecturaldigest.com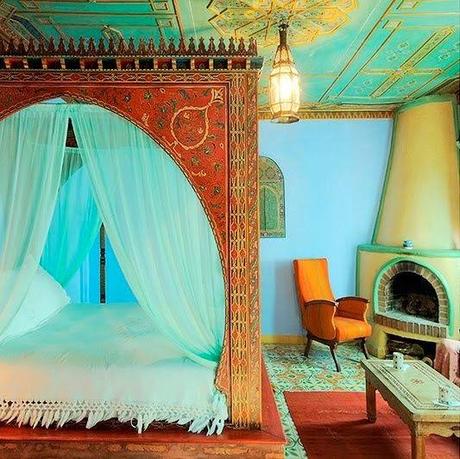 via: eyefordesignlfd.blogspot.com.au