Moonshine 152 recently opened in Southie in the space previously occupied by The Franklin. Chef owner Asia Mei was once a Chef at Franklin, and has returned to the space with her own concept - an eclectic mix of bar food with California, Latin, and Asian influences. There are also some dishes reminiscent of the old Franklin Southie, like the popular Korean short rib tacos from the menu when Chef Mei had worked there before. Naturally I had to try these!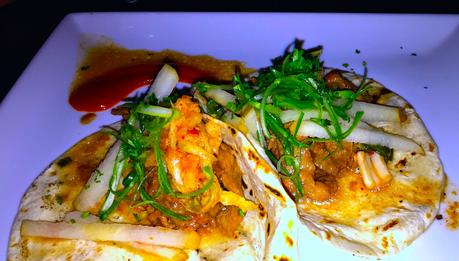 The short ribs were incredibly tender, the meat just melts in your mouth. The spicy kimchi and green onion toppings were perfect for an Asian / Latin fusion dish.
   Although there were several dishes on the menu that sounded delicious and a bit more interesting I was really in the mood for a burger and decided to try Moonshine's special preparation for the day.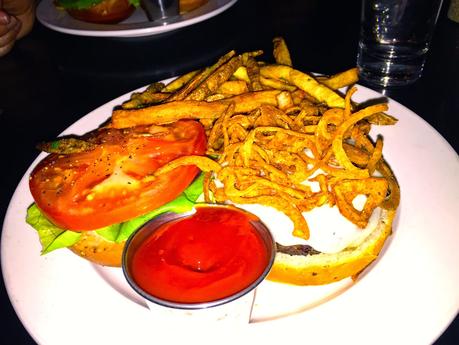 This was definitely one of the best and most impressive burgers I've had in awhile! It came with cheese, lettuce, tomato, fried onions, and a pepper aioli. It was cooked to a perfect medium, and the aioli gave it a great spicy kick.
   I can't wait to come back and try some of the other dishes, including the brunch menu - but I may have a hard time ordering anything but the burger next time!