So it is that time again when I share some of the things I have been drooling over in the past month. Here are the things that are on my wish list… perfect timing for Christmas. (Wink wink to my other half who probably never reads this blog so that might be a wasted wink…) I would love to hear what you've asked Santa for.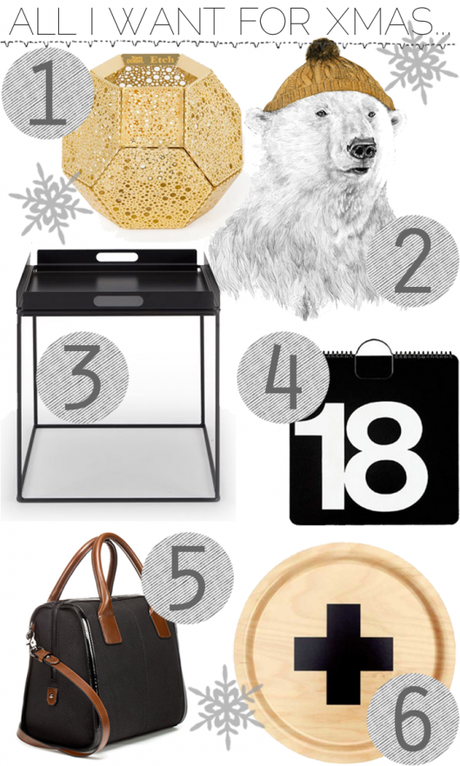 Collage by Marianne NordicBliss
1. Etch Candle Holder by Tom Dixon from The Lollipop Shoppe 2. Bob Art Print by Jamie Mitchell from Society6 3. Mondrian Tray Table from Made.com 4. Max 365 calendar from The Lollipop Shoppe  5. Bowling bag from Zara 6. Birch Tray by Pia Wallen from Story North

And Story North is a beautiful new online shop with a so many pretty things. It has nailed the Scandinavian style and you will find many of the most popular Nordic designer items there.