Sylvester Stallone is many things, but subtle and classy aren't two of them. Bold, brash and over the top are descriptions that better suit the infamous blockbuster film star, who is most famous for his portrayal of an unconquerable boxer and a frenzied soldier in the midst of war. So, it follows suit that any accessories, pen, watch or cufflinks, made for such an ostentatious personality would have to be equally theatrical.
Presenting: the Montegrappa Chaos watch. Montegrappa, a pen maker from Italy, created this stunning piece of men's jewelry. Though garish to the point of ridicule — one critic described it as "the worst thing to happen to Italy since Mussolini"— it's undeniably perfect for the peacocking Stallone.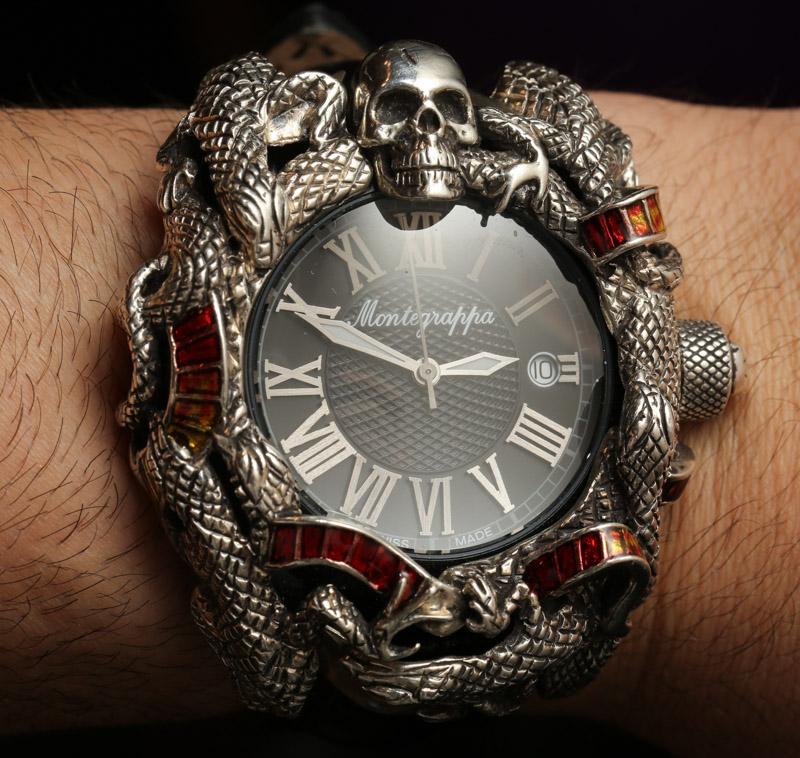 via A Blog to Watcb
The Origins of the Watch
The watch, you may be amused to discover, wasn't the first piece in the set. Stallone originally contracted Montegrappa to create a pen for his character in "The Expendables," his latest shoot-em-up film series. He required something hyper-masculine, with lizards, snakes, skulls and roads of fire criss-crossing the body of the instrument. Thus was born the Chaos pen. A limited edition run was created, and both 22-karat gold and sterling silver versions were available.
Once the pen sold out, Montegrappa figured there was a market for this sort of extravagance. Keeping customers of Ed Hardy in mind, he created the equally flamboyant Chaos watch, which features those same roads of fire, made from rubies, the skull, the snaking lizard bodies and a surprisingly refined watch face. Naturally, it was loathed or loved, but nothing in between.
Montegrappa has clearly latched onto a niche market, so now there's a full set of options from the Chaos line, including the pen, watch, cufflinks and inkwell. In case you find yourself jonesing for the accouterments of a Bond villain, Montegrappa will always have your goods.