Montagne Jeunesse has recently come out with a really nice range of masks. This particular range is called Exotic Fruits and has 3 masks in it. I have reviewed products by them before and loved them because of the natural ingredients in the masks and how it made my skin feel, so here is my review of the three!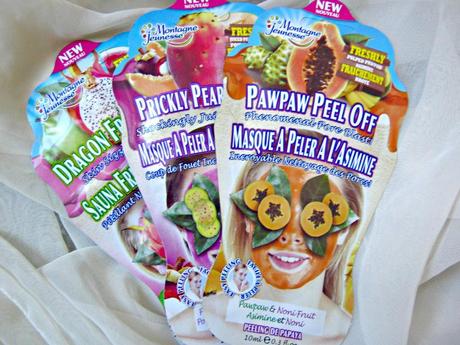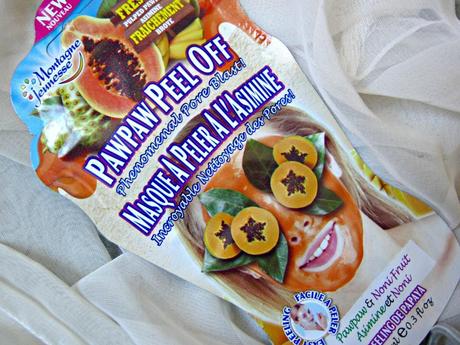 The first one that I applied was the 'Pawpaw peel off mask' that claims to give you a phenomenal pore blast. I always have loved and always will love peel off masks because of they give my skin that amazing clean feel. This mask has pawpaw which is papaya and noni fruit in it. Its a transparent yellow-orange color and has a tropical scent to it which I personally didn't like but I know alot of people love that kind of a scent.  After using this my skin felt very cleansed and clean as well quite soft too. The papaya is for healing damaged skin and to remove any dead skin cells, which I think it really did. It also contains a little bit of mango juice in it which is great for blemish prone skin. The noni fruit is also an antioxidant. So this is packed with alot of great ingredients for you skin!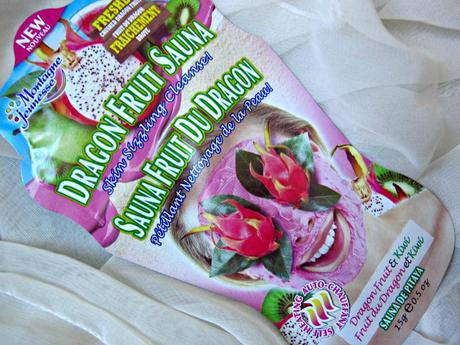 The second one that I tried and my favourite out of the three is the 'Dragon fruit sauna mask', that claims to be a skin sizzling cleanser. It contains dragon fruit, which is rich in vitamins such as C, B1, B2 and B3 and kiwi which is rich in vitamin C and is a self heating mask. I dampened my face a little bit and then applied this on my face. It feels amazing! I really really love this one. It gives you an amazing warmth on your face which was very relaxing. After I washed this of my skin felt really good. Very soft and nourished in a way. I didn't apply moisturiser of anything like that because it felt very moisturised itself. It came out as a fushia pink color (which by the way I loved!) and had some black beads in it which acted as an exfoliant while washing it off. It smells gorgeous! Very fruity, sweet and yummy.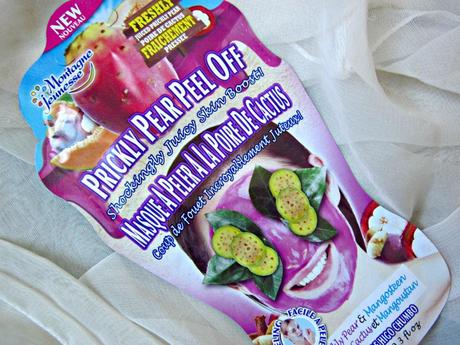 The last mask that I tried was the 'Prickly pear peel off' which is for a shockingly juicy skin boost. It contains prickly pear and mangosteen which is a fruit known for its anti inflammatory and antibacterial properties. It comes out as a transparent bubbly pink color and smells lovely! Really sweet and fruity. This is also a peel of mask that left my skin feeling so soft. It felt quite even as well as appearing quite bright too! My skin didn't feel tight or any sort of stiffness but very soft until the day. 
If you would like to try some of this lovely natural skincare, the range is now available from ASDA, Boots and online on http://www.montagnejeunesse.com/ and retails for £1.29 each.The products are suitable for vegetarians and they always look to use natural ingredients.
I loved these and you have to give it a go, especially the dragon fruit sauna mask!Have you tried these out yet?Hareem