There's a large range of Monster High related clothing for kids.  Kmart, for example, has a great selection of affordable Monster High tee's for kids.  Walmart and Sears also have a number of shirts aimed at the young Monster High fans. But what about the adult fans that want to share their love of Monster High with the world by wearing cute clothes with their favorite characters on them?
Hot Topic is a clothing store that specializes in punk rock and pop culture related items. Why am I spending time on this blog talking about a clothing shop?  Because they have two really cool Monster High shirts for sale in adult sizes!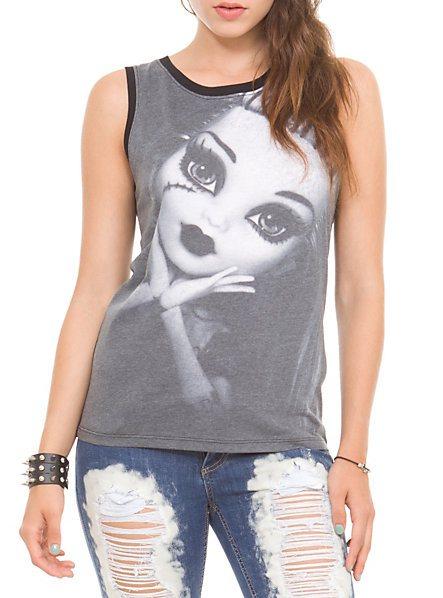 Frankie Tank Top
I actually bought one of these Frankie tank tops for myself.  It's really cute!  I love the fact that they used a doll photograph instead of just a graphic.  It's not a fitted tank, but it's perfect for summer!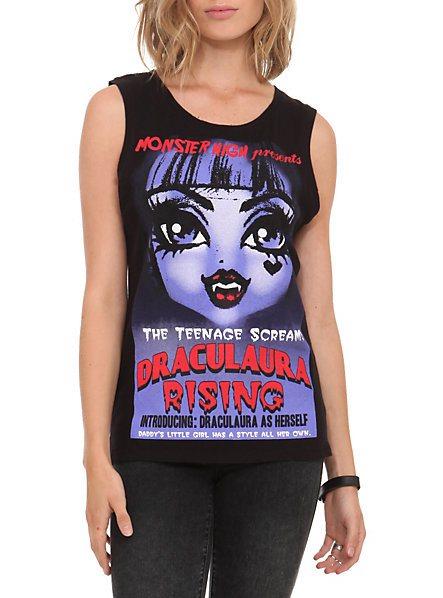 Draculaura Tank Top
For all you Draculaura fans, here's the tank top for you!  It isn't a doll photograph like the Frankie tank, but it's an interesting graphic.
Hot Topic ships in and around the United States, as well as internationally (it seems, though shipping is probably an arm and a leg). Those in the States may want to call their local Hot Topic locations to see if these fun tanks are in stock for local pick up!
Are you surprised that Monster High shirts are now coming in adult sizes? What kind of shirts would you like to see Hot Topic add to their selection? Share your thoughts!