This season has seen the good, the bad and the worst of fashion trends. One trend in particular that caught my attention, of course a worldwide popular one, was off-the-shoulder. This trend spread like an epidemic, affecting girls of all ages. Teenagers are donning it in cropped top styles, middle-aged women are wearing it like tops and dresses, and me: well, I am wearing it as a dress!!
On a side note, Zara is having their semi-annual sale in full swing, and this off-the-shoulder was a score during one of my store visits, supposedly a stuff-to-return trip, that turned out to be a burn-hole-in-the-wallet trip. Anyways, when a pretty pink dress, with pretty sleeve ruffles goes on sale: you don't just walk past it, you try it, and if it fits and is under $30, you just bring it home......what say ??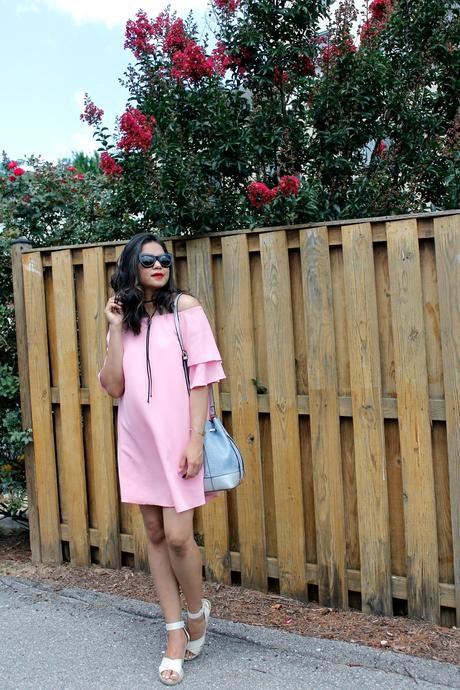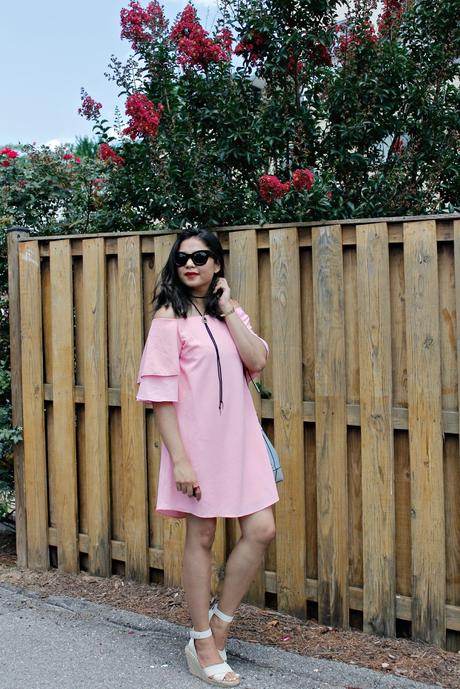 dress- Zara ( printed option, another under $60 ) wedges- Dolce Vita ( another DV option ) bag- Love Culture ( designer option on my radar ) choker- Forever 21 ( another option for under $5)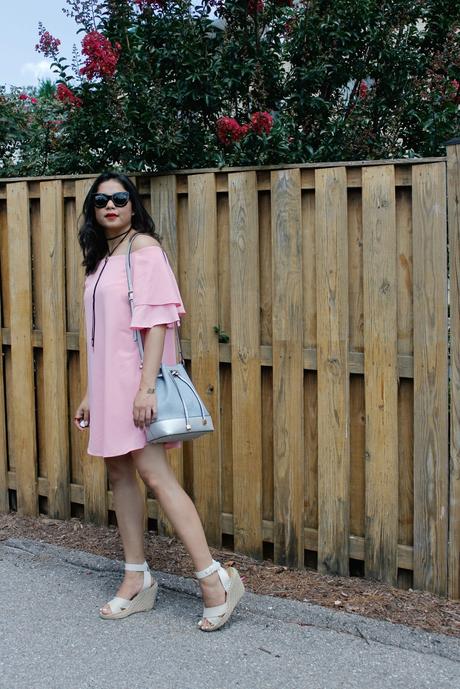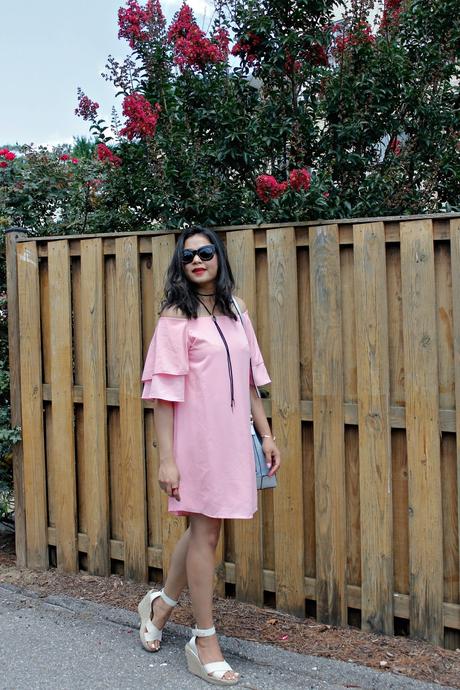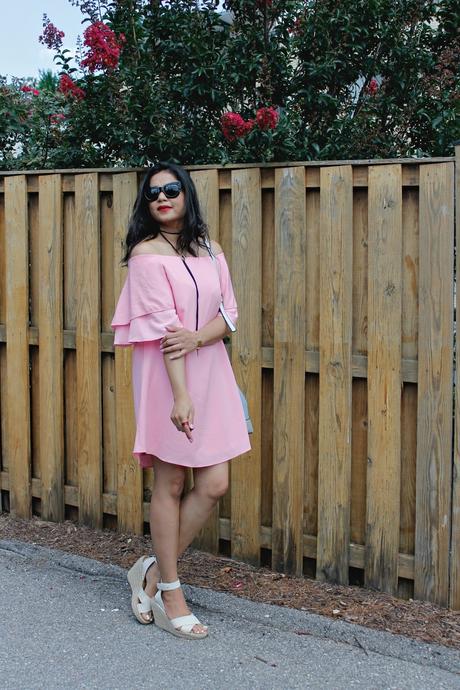 Have a great day loves.....