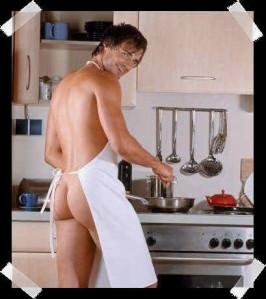 JULY 4Th 2013: THE CHEF
I was visiting my grandparents for the week and that night we went to their country club for dinner. It was the 4th of July so I had on a white lace backless dress, royal blue heels and red jewelry. My grandmother told me I was going to turn heads in that night and I didn't really believe her because the only people that were there were old people. I did turn a head though and that head was the head of a master chef. He really is one of the 60 something certified master chefs in the country. We got to talking and he remembered me from a very embarrassing whip cream moment a couple years ago. As we are going to leave he stops me and hands me his business card with his number and a note that said, "you have one of the most beautiful smiles I've ever seen." Yes it was cheesy but it was also kind of sweet. I was suppose to fly back to charlotte that next morning but the chef convinced me to stay an extra day and let him take me on a date.
THE DATE
I don't know why I was so nervous but I was. He showed up to my grandparents house in a long sleeve shirt., mind you it was 90 degrees outside. When we got in the car I realized why, as soon as we were out of view he pulled his shirt off and revealed a quarter and half sleeve. Oh do I have a thing for tattoos. We drive into St. Augustine to a sushi place and he asked me if I had ever had saki and I hadn't so he orders us a bottle. He then asked me if I trusted him enough to just let him order for me, I said I did. Dinner was amazing I couldn't even tell you why kind of sushi he ordered but between the sushi and the four bottles of saki I was feeling pretty good. We left the sushi place and went to a martini bar, a couple of dirty martinis later it pretty safe to say that I was drunk and starting to get really horny. On the way home we tried and failed to break into a light house and decided that going to the beach was a better idea anyway.
THE BEACH
Little did I know he was prepared for everything I guess! We get to the beach and he opens the back of the car to reveal a couple blankets a a cooler with some Jameson. I'm sure you can guess what ended up happening but I'll tell you anyway… We laid on the beach talking and drinking and kind of out of no where he kissed me, slow at first and then harder. Next thing I know I'm on my back and he is on top of me we still have most of our clothes on but his hands were all over me. Right as things are starting to get hot the tide catches us and we end up soaked! Talk about a mood killer lol. Its about 2 in the morning now and of course he couldn't talk me home wet covered in sand

HIS HOUSE
It gets a little fuzzy here… He gets out of the car to unlock the door I think and I was feeling a little brave so I stripped down to my bra and thong before getting out of the car. I get out and walk up right as he is going in the door. All I said was ok I'm ready for a shower. The look was his face was priceless, I loved that I had caught him so off guard. We showered… Together. After the shower we got in bed and I'm not sure if I told him or if he was just guessing but he whips out some restraints and my hands end up locked together above my head. Any guy that will take control of my in the bad has my attention! I wanted it and he gave it to me for the rest of the night. I really don't think there was one position we didn't try and I know I got off multiple times. Needless to say I didn't get home until after 6am and had to catch a flight at 11 out of Orlando.
It was a pretty good first date so I kept the Chef around for a couple months and the sex honestly got hotter, dirtier and better every time…