More wedding projects and ideas for crafty bits and things to make in the Monday Makerie…
Delectable wedding flower ideas – hellebore arrangements via Design Sponge
Make your own gift bags – Design Sponge diy project (try it with vintage papers, old music sheets etc for wedding gifts, or work with mini templates for favours if you're dedicated!)
Fancy a challenge? Decorate your wedding cake with your whole imagination and make it spectacular! – real wedding via Style Me Pretty and Orchard Cove Photography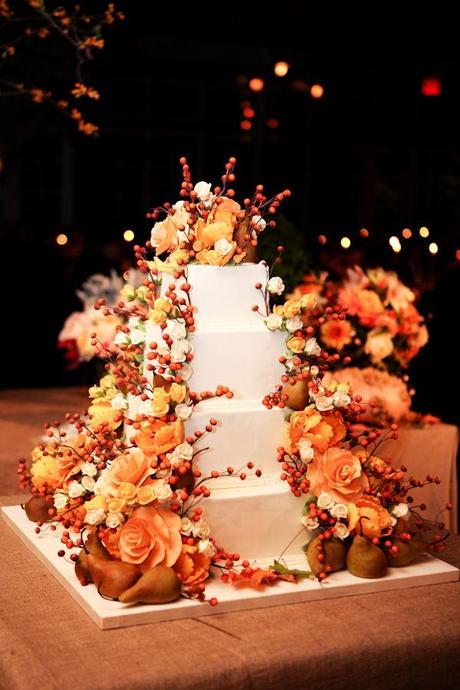 Autumn wedding cake from Style Me Pretty and Orchard Cove Photography
Cheap and cheerful ideas to make your wedding sparkle – with lighting ideas from Design Sponge this week. Including (but not all as mad as…) this excellent funky chandelier made out of paper.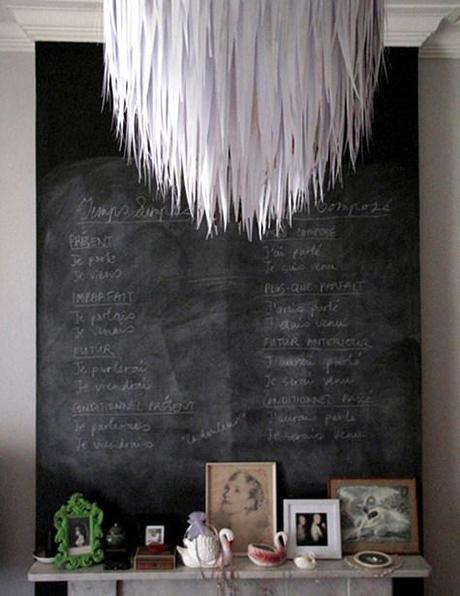 Paper chandelier idea from Design Sponge
My bedroom light is one of these paper globes… wonder if my beloved would kill me over a bit of paper craft diy?!!
I'll try and remember Wednesday's weekly feature this week too

Claire xx