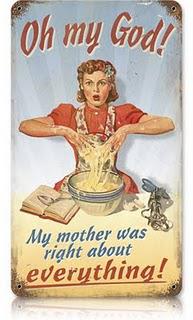 The hardest job in the world!   Celebrate your mother and enjoy being celebrated if you are a mother.
When I was just a little girl
I asked my mother what will I be
Will I be pretty will I be rich
Here's what she said to me
Que Sera Sera
Whatever will be will be ....
 
Have a wonderful Mother's day in whatever way it comes to you. Remember to love those you have now, for life is indeed short.