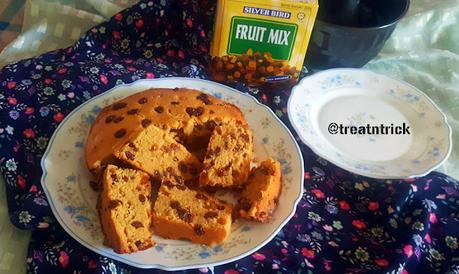 After long time, I have baked this Light Fruit Cake  for my family.  As requested again, by  my son, am going to bake his favorite cake.  
Always prefer less sweet and light fruit cake and this Moist Light Fruit Cake has a right balance of mixed fruit and sweetened with brown sugar.   
It is quite easy to make and a real crowd pleaser.  You can eat it anytime of the year not only for Christmas.
Used store bought dry fruit mix or mix your own dried fruit,  coated the fruit mix with flour before adding to the flour mixture. 
As am running out of fruit juice, have added half a cup of isotonic drink.
For eggless version, replace an egg with 1/4 cup plain yogurt or 1/4 cup apple sauce.
Moist Light Fruit Cake bake perfectly for flat 45 minutes and my son can't wait to devour after it came out of oven.  My family gave a thumbs up to this beautiful cake.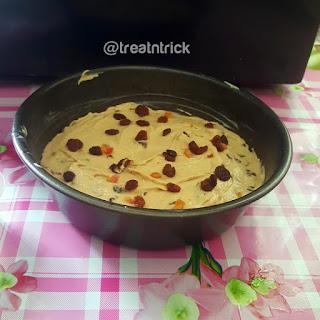 Until Jump Break