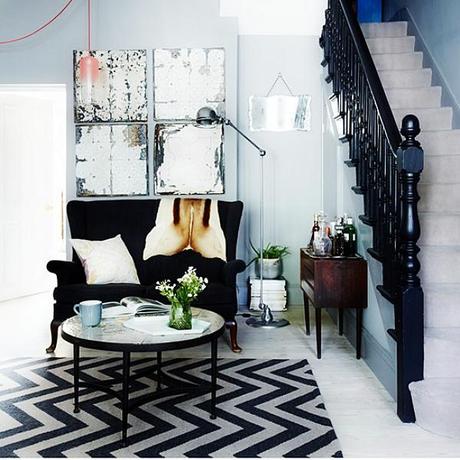 When I saw this old Victorian home renovation in West London in House to Home website from Livinc Etc. magazine, mentally I started packing and moving in right away! This is something we do in Britain very well. We take old buildings then renovate, renovate and renovate, and at the other end we end up with homes with a touch of history, a lot of modern features and a quirky mix of the two! I love the hallway (above). The staircase bannister is original but given some edge with black paint, and the bar is a fabulous touch. The modern art, light fixtures and chevron pattern carpet add a very modern "loft" feel to the space.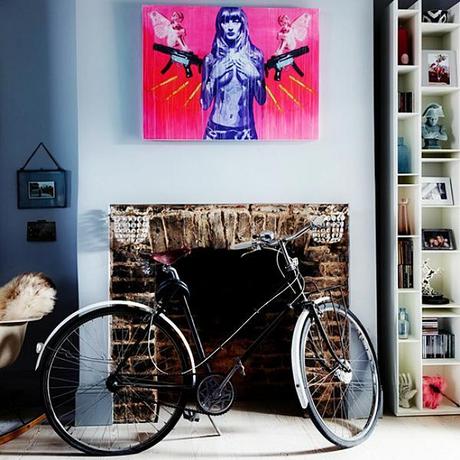 Modern art and beyond fabulous crystal candle holders attached to the old brick fireplace just elevate this part of the living area to shabby chic cool. In this essentially old Victorian home the bike is an interesting touch. Nothing like using the space creatively. A truly livable space!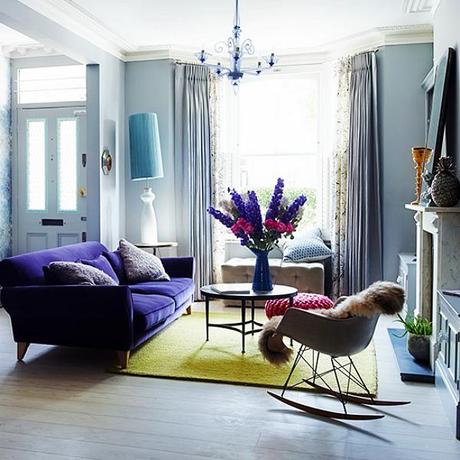 The colours, the colours, the colours! The soft gray walls and the added dusty lilacs and violets make this a very sophisticated room. Also very pretty. The tall Victorian home windows are beautifully framed with the mix of the floral and gray drapes.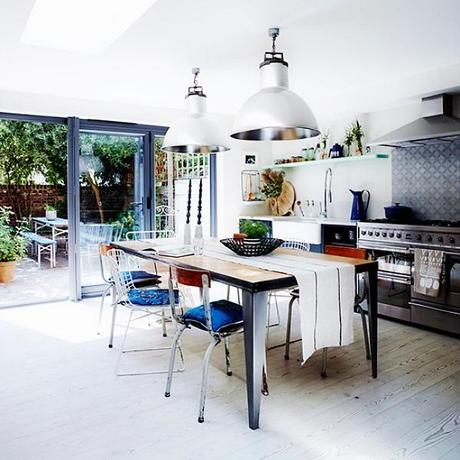 The owners have done what most people seem to do when renovating old houses here- they open up kitchen by knocking down the back wall and adding a sliding glass wall. Instant light and outdoor space! The wooden floors and the old-fashioned cooker add a rustic atmosphere to this otherwise quite an "industrial" room.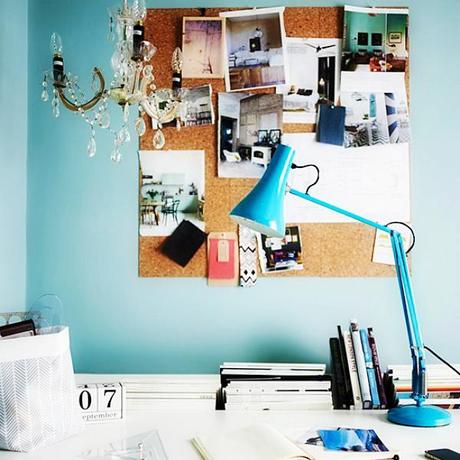 I personally am of the thought that chandeliers make any room better and brighter and more beautiful. This turquoise wall and chandelier combo in the home office make it very glamorous!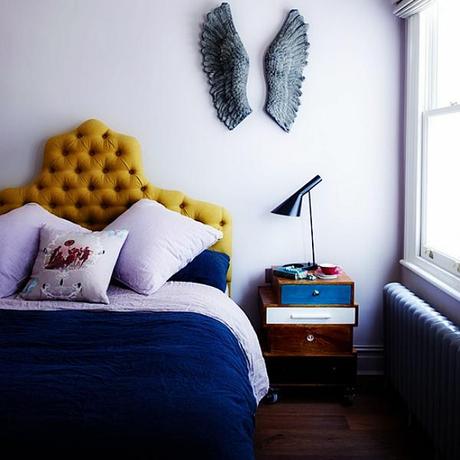 Yet again I end up admiring angel wings on the bedroom wall. I really must get some for my own bedroom. The dark floor, the mustard headboard and the dark blue bed covering make this a very cosy and luxurious room. Very calming. Note the old radiator which is kept from the original Victorian home.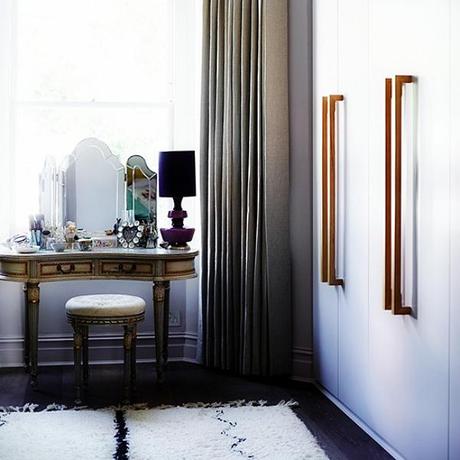 The dressing table is like from an old Hollywood movie! The dark purple lamp on it adds a very art deco touch and very important, they have incorporated lots of closet space!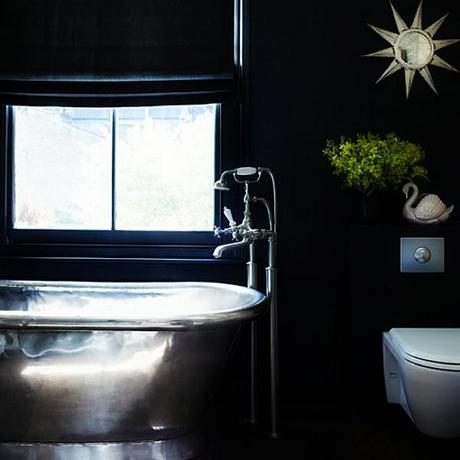 The bathtub really stands out here against the dark walls. Again, the combination of the industrial tub and the stark walls add a very current feel to what essentially is an old-fashioned tub and bathroom. The sun ornament in the top right hand corner is like a star shining in the night sky!
All Images: House To Home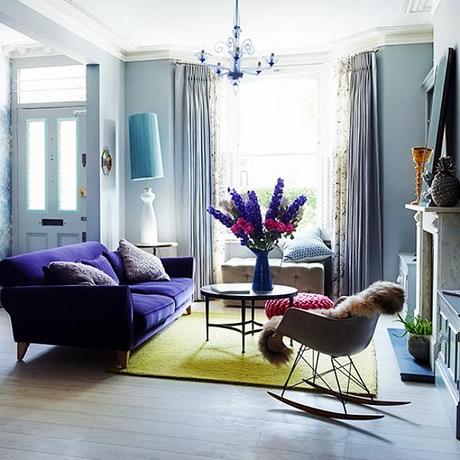 The post Modern Victorian home renovation in London appeared first on