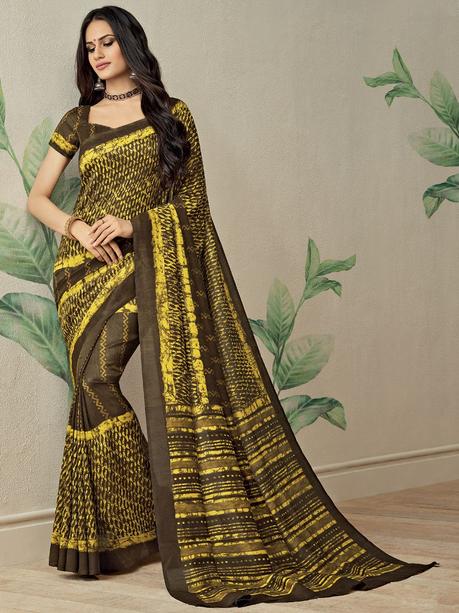 Conservational society in the earlier times gave rise to the importance of Indian ethnic fashion. Be it Salwars or Sarees – these found a defined space in a women's haute coutre.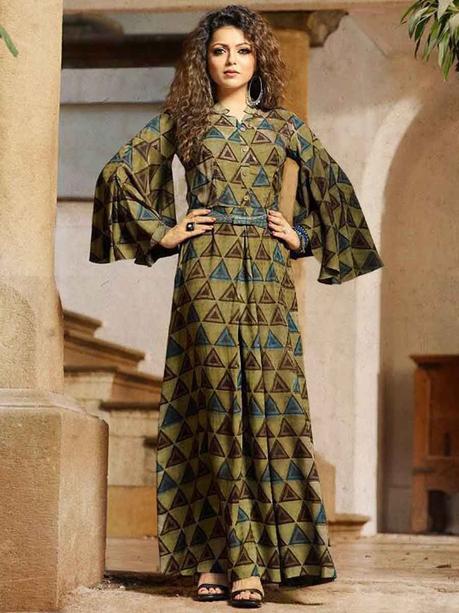 From the
 period of 80's-90's – traditional Indian clothes ranging from kurtis, long salwar suits, patialas, lehengas, shararas were in-trend and in-fashion.
As time passed, modernism started seeping in through the experimentation in cuts, patterns, designs and fabrics.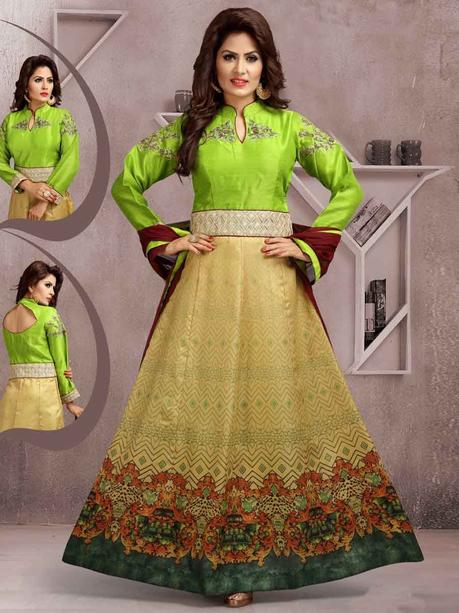 Thus by the end of 2000' -2018 time period, skirts with kurtis, frock patterned anarkali suits, backless corset tops for lehengas etc have come in to modify the contemporary fashion, giving it an Indo-western look.
Such trends have also made shopping convenient. You do not have to go hopping from one shop to the other in order to grab the latest trends.
Now Indian clothes are available online too, that too in swag-desi-styles!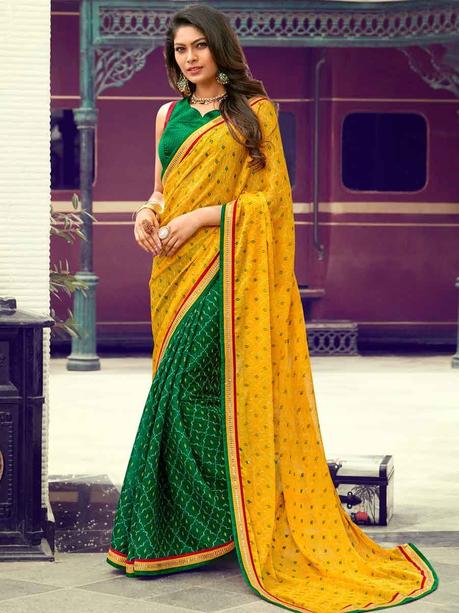 Convenience of purchasing
Indian
fashion
clothes
via
online
are as below:
Mix n Match styles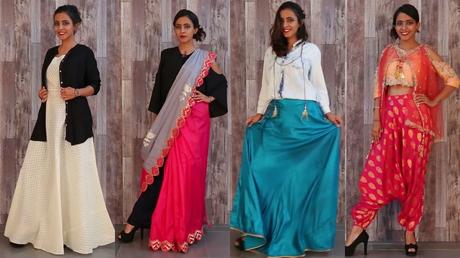 A glimpse through an online portal helps you easily shop varieties of primary and secondary accessories to your main attire, at just one click.
For instance, if you are choosing a kurti online and want straight pants to be paired with it. It is easy to do, as it is just a click away.
In-trend styles
Be it asymmetrical tunic kurti or skirt pattern palazzos, off-shouldered crop top or kuctch dupatta – online has become a one-stop destination to pick up fashionable Indian dresses online.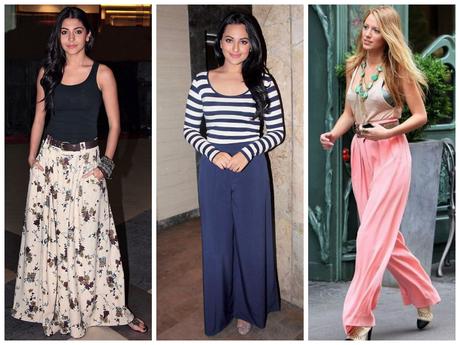 Some of the coveted styles in the industry picked and chosen from the celebs wardrobe are even put up on online shopping portals, for you to grab and steal the showstopper moments amongst your peer group.
Discounted rates
Affordable pricing is one major factor for purchasing online. Moreover you have frequent discount offers, sales and seasonal offers to grab the most fashionable deals at lowest rates
Delivery
Today's fast paced life demands for a quick turnaround time which leaves us with no chance for us to shop physically. Ordering online and knowing the delivery dates in advance help us to be ahead of our schedule.
Moreover you've guaranteed privilege of exchanging your dress, if it doesn't fit.
It's now time to step up the style game and showcase your style avatar in the best possible way, by grabbing the best deals online.
Cutting edge trend to give an edge to your fashion is just WAITING FOR YOU.
Hurry up and don't miss this chance.