Weddings are all about fun, happiness, and laughter. Weddings are also the perfect time when you can check your wardrobe and take the best possible dress and look your best. In this article, we shall see a few tips as to what to wear to a summer wedding.
Dressing Outfit Ideas to a Daytime Summer Wedding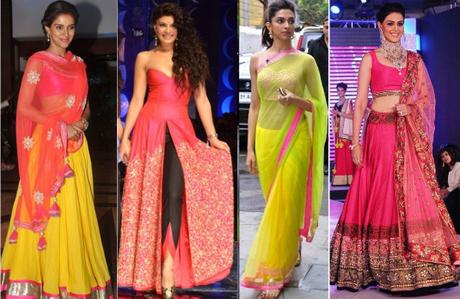 The summertime weddings are the coolest and also offers a great fun. This is the perfect occasion where you can go a long way in deciding the type of dress that you would want to wear. The following are some of the different types of summer weddings along with the type of dress that can go along with it:
You have to read the wedding invitation and see what the same says about the wedding dress. If the option is for a festive dress, you can wear a party dress or even opt for a cocktail dress. You can also go for a skirt which has floor length.
If the wedding is that of a glamorous tie, then you will like to be at the best of your fashion self, and you would want to keep your best foot forward. You can opt for a floor length dress that looks both elegant as well as fashionable.
Black Tie Optional Wedding
Sometimes, people getting invitation for this type of wedding often wonder about the type of dress they would want to wear. People wonder whether to go completely formal or not?
In order to be on the safer side, you can wear a simple cocktail dress with minimal accessories to go.
Summer Daytime Casual Wedding
If the wedding is quite casual and is in the daytime, you will want to look that way, may be summery and as well as casual. You would want to wear colours that are bright and colourful. This will make you both upbeat a well as fashionable and well-dressed.
Garden Wedding During Summertime
Garden weddings are the ones that usually take place during the evenings. For dresses in this type of weddings, you can take cue from the beautiful flowers that surround you. You can wear colourful dresses that best match the theme of the garden party. There should be a perfect and just the right balance between becoming too casual and becoming too formal. Normally, you should avoid wearing dresses that are beaded as well as sequined gowns. These do not go with the theme of the garden party at all.
another type of wedding where you can explore options for summer dresses are the dressy daytime weddings. In this type, you can look for a dress that is more polished as well as looks elegant. You can look for address that will make you look chic as well as stylish. Make sure to not look as formal as though you are going to your office. You can accessorize the entire look with a funky hat or other accessories too.
Thus, the above are a few types of weddings that happen in the summertime and you can choose the type of dress accordingly.
A Few Guidelines to Follow
Remember the following guidelines when you are deciding on the summer wedding dress:
To begin with, it is very important for you to follow the dress code. The type of attire that you are wearing during the wedding must be in sync with the dress code that has been mentioned on the wedding invitation.
You should keep in mind that the dress that you are wearing should be appropriate not just for the type of wedding but also for the season in which you are attending the wedding. Summer weddings can be really hot and humid. Make sure that you do not get too casual with the dress that you ultimately choose.
Accessorize Well- you should not go over the top with your accessories. But at the same time, you should accessorize well. If not, the look of the entire dress will go, and you will not look elegant and your best self
Also, make sure that pay attention to small details as well. Just choosing the right dress will not make you stand out. You have to make attempts to do your hair and make- up appropriately as well. That will add onto your look and the look will be complete.
Exude happiness and have fun with the dress you are wearing. The dress that you are wearing for the summer wedding should not look as though you have been forced into the dress. You should look comfortable and have fun with the dress.
Other Tips to Follow
The following are a few tips, do's, and don'ts about a summer wedding dress:
For a summer wedding, you should choose colours such as strawberry, melon, green, and others
You can also wear a straw hat which looks quite cool
If its an evening wedding during the summer season, you can go for something in black
If you want to look sexy, you can wear something sexy, but make sure you look elegant at the same time
If you want to wear white, you can do so until and unless the bride requests otherwise
Thus, I hope that the above article will help you in choosing the right summer dress for a summer wedding. Choose the best dress possible and end up looking your best self! Keep coming on Sareez for more wear tips.