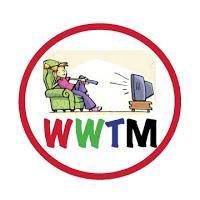 The answer to Wednesday's Trivia Question: Busy Phillips played Kim Kelly on Freaks and Geeks. That show was SO good, I think I'm going to add it to the Binge list.  FIRST FIVES: Mike O'Dea, John Romeo, Millie Gerstein, James Gabriele & Karen Feldman Honorable Mention: Maryellen Papanicolaou
Bonus Trivia Question #1-Murray was paying homage to Crazy Eddie. Who remembers that one?
Bonus Trivia Question #2-Billy Joel's "You May Be Right" was played on the show. 
It's official guys...no more Trendrr data available to me, so we are now focusing on the Nielsen Twitter ratings, I may decide to make it a top 10 instead of a top 5, but one step at a time. If you have any thoughts etc regarding the ratings I report etc. Let me know. Tuesdays Broadcast Top 5  NCIS-CBS 2.9/20.6 Intelligence-CBS 2.4/16.5 S.H.I.E.L.D.-ABC 2.1/6.4 Person of Interest-CBS 2.0/12.1 Chicago Fire-NBC 1.9/6.7 Tuesday's Cable Top 5 Big Bang Theory-TBS 1.6/3.7
Being Mary Jane Premiere-BET 1.5/3.3
Moonshiners-Discovery 1.2/3.0
Pretty Little Liars-ABC Family 1.2/3.1
Justified-FX 1.1/2.8
Tuesday's Primetime Twitter Top 5
Pretty Little Liars-ABC Family 1,335,400 Tweets (Most Tweeted Debut in TV History)
Being Mary Jane-BET 244,400 Tweets
Ravenswood-ABC Family 181,200 Tweets 
 Bad Girls All Star Battle-Oxygen 81,900 Tweets
Dance Moms-Lifetime 44,500 Tweets
Modern Family
When Modern Family is good, its SO good and last nights episode was one of the good ones. The writers give Phil Dunphy and Jay the best lines and they deliver them so perfectly. They kill me.  Plus, give me a Footloose reference and you can do no wrong in my eyes. (Thanks writers) Is it really possible that Joe's a year old already? Time flies, even TV time. Phil got arrested for Hailey's 18 unpaid parking tickets and Claire couldn't find the money he had hidden around the house to bail him out. That alone had me rolling. (I have hidden money too!!!) Funnier though was Mitch and Cam trying to get Cam's students, Tracy and Sophie, to make up so they could have their wedding at the venue that was booked right out from under them. Of course, no way would the caterer dude give away their room in under 60 seconds, but it's a sitcom so I'll go with it. Okay, I'm going to put this out there...first Luke came back from Summer vacation with pube hair and now I think he's forgotten how to act. I used to hate every scene with Lily in it, now Luke has taken that honor. Best line of the night...there were actually 2. Both came from Jay. #1: When talking about Manny's friend who left his birthday party Jay said: If she were a cartoon she would have left her skin here. #2 Gloria asked Jay what he liked better referring to party decorations, the accent or the balloons and Jay responded with "I've been asking myself that question ever since I met you." It all doesn't translate as well when I post it, but I'm telling you it was laugh out loud funny at the time. Hopefully you watched or Tivo'ed it. 
People's Choice Awards
You know the drill...awards shows mean...bullet points!!! Yeah, so much easier to type in bullet point format! 
Loved the opening number with all the celebs in the 2 Broke Girls diner, especially Ian Ziering and Ian Somerhalder. It's CBS, so their shirts were both on. 

Great job editing Walt and the waitresses together

Justin Timberlake, Sandra Bullock, Ellen and Brad Paisley, all present and accounted for...front row!

700 million votes were cast...that's more than the number of votes for President I bet

She's the Hathaway, I'm the Franco...good one!

Brad Paisley ordering a burger and fries I believe, Heidi Klum not so much

Did she just say she was servicing Brad Paisley? FUNNY for a girl like me!

Burgers and fries for everyone? What are the chances the celebs will actually eat them?

Favorite Movie Actress - Sandra Bullock won 3 PCA's at once and the crowd went wild. 

Jessica Alba sure is pretty, but that one eyebrow bugs me. 

Favorite Album-Justin Timberlake-Ellen thought she won...ha, ha, ha. of course JT was in the front row, because the winners all have front row seats I guess. Is it me or could JT use a tailor. His pants seemed to be way too long no? 

Doesn't Anna Faris look like she's a ghost? 

Favorite Daytime TV Host-Ellen. Of course, she's sitting in the front row...WINNER

Favorite New Talk Show Host-Queen Latifah 2nd row, but she's no Ellen. Queen Latifah looks odd to me when she wears girlie clothes. 

Favorite Dramatic TV Actress-the chick from Castle who I've never heard of or seen EVER

Sara Barellis sang "Brave" I played Candy Crush level 282

Favorite Competition TV Show-The Voice. Mark Burnett who produces The Voice was also producing the PCA's and said absolutely nothing upon winning...love that

I love Drew Barrymore and I know she's preggers again, but she could have chosen a better outfit and definitely a better bra. How in the world did her friends and husband let her leave the house in that dress? UGH

Favorite Comedic Actor- Adam Sandler, front row same old same old funny schtick from him

Favorite Network TV Drama-The Good Wife and Josh Charles won for Favorite Dramatic TV Actor. Julianna Marguiles, sitting in the first row of course, looked beautiful accepting both awards.  Did we know that Josh Charles got married?

Tim Gunn/Walgreens/P&G commercial/integration, very well done...good job! 

OMG...Zac Efron looked beautious....Is it wrong to be so in love with him when I'm pretty sure I could have given birth to him?

Favorite Comedic Movie-The Heat and...Melissa McCarthy and Sandra Bullock front and center. I love Melissa McCarthy

Roma Downey bugs me

Bradddd Paisleyyyyyyy-love that guy

I don't watch 2 Broke Girls, but they're pretty good

Malin Akerman's dress made her boobs look horrible. OMG that dress was HIDEOUS and UNFLATTERING

Favorite On-Screen Chemistry-Ian and Nina in the front row. Ian also won favorite Sci-Fi TV Actor. Damn their both so gorgeous. Are they back together?

Heidi Klum bugs me

Favorite Pop Artist-Britney Spears and guess where she was sitting? FRONT ROW. Maybe they should call this show the Front Row Awards. 

Favorite TV Comedic Actress-Kaley Cuoco. Her husband is hot, but he could have worn something other than jeans and a t-shirt. 

Favorite TV Comedic Actor- Chris Colfer. Now he wasn't sitting in the front row, but he was on the end and just a row or two from the front, but Glee's not what it was, and Chris is no Justin Timberlake or Ellen. 

Allison WIlliams and Norman from the Walking Dead looked weird together

Favorite Action Movie Star-Robert Downey Jr and he on the end but NOT in the front row. Who is Jimmy RIch you might ask? I looked him up and he is credited on IMDB as being Robert Downey Jr's assistant. 

Joseph Morgan's HOT! Klaussssss

One Republic performed "Counting Stars" Back to Candy Crush

Favorite Late Night Talk Show Host-Stephen Colbert...WHAT??? Where's my boy? 

Favorite Humanitarian and seated in the first row of course-Jennifer Hudson...who knew she was a humanitarian?

LL Cool J must have flown in from Colorado where weed is legal

The Bones chick (Zooey's sister) looked like she should join Drew Barrymore on the bra shopping spree

Favorite Actress in a New TV Series-Sarah Michelle Gellar (end seat)

Matt LeBlanc is aging well. I just watched the first episode of season 3 of Episodes and Matt's never looked better if you ask me

Favorite Network TV Comedy-The Big Bang Theory. Whole cast front and center.
NEWS & INFORMATION
-I can't believe Parks & Rec is celebrating their 100th episode. I don't know if this behind the scenes video is running online only or will be broadcast on NBC but it's really pretty good if your a Parks fan. Check it out: 
http://www.thewrap.com/parks-recreation-nbc-100-episodes-amy-poehler-chris-pratt-aubrey-plaza-rob-lowe
-I don't know why, but I never really think of Hulu as a leader at all in the original content world. Everything I've ever watched on Hulu I haven't loved. Yesterday, Hulu published released dates for its 2 new originals for 2014. Both don't seem that interesting at all. Especially when Hulu says they are trying to air programs people can't get anywhere else. Really? Deadbeat is the first one, a comedy about a medium that helps ghosts. That sort of feels familiar and it's still not for me. I don't do mediums or ghosts. The second one is The Hotwives of Orlando which is a "real housewives send-up of sunshine state cat-fighters and chablis swillers".  Can't I get that on Bravo now? The Awesomes are coming back, and so is Moone Boy but I don't do animation and I didn't like Moone Boy at all.  In addition to all of these, the Scandinavian version of the FX drama THE BRIDGE and a Canadian dance drama called "THe Next step" will debut on Hulu too. So net/net BFD...nothing super juicy at all. Hulu people, if you need someone to help you with this, let me know. Happy to offer my services!

-Not sure if you guys are watching Alpha House on Amazon, but, I really like it. It's a fun show and Mark Consuelos is HOT! Anthony Weiner just scored a guest appearance on the show. I'm not sure how I feel about that yet  but it fits. If you've seen the show, you'll know what I mean. If you haven't seen it, check it out. Alpha House was created by "Doonesbury's" Garry Trudeau and also stars John Goodman. It centers on 4 US Senators who live together in a Washington DC house. Bill Murray was in the first few minutes of the pilot episode and now I'm hearing he's coming back. Not sure for how long, but I'm psyched. I love Bill Murray. 
-Real Housewives of NYC returns on 1/24 with another new housewife, Kristen Taekman. She owns a greeting card biz, which can't possibly mean she does that well. Other than my Mom, nobody I know buys cards anymore. She's married, has 2 kids and is an Elvis fanatic. Bummer for my fave, LuAnn, she's been demoted and won't be seen much this season. I haven't watched the show  since Aviva and Carole joined, but depending on what else is on, I may check it out when it returns. 
-Don't Matt Lauer and Ann Curry hate each other? I thought they did. Matt's hosting a Golden Globes Primetime special on Friday night, but many NBC News contributors interviews with celebrities will be featured, including Ann Curry's.  I'm guessing that through the magic of Hollywood editing, Matt and Ann won't actually be together in the same room at any point. Of course if you want ratings, maybe that would have been the way to go. Let both of them sit RIGHT next to each other and duke it out over Leo, or Jonah or Tom. 
Thursday's Trivia Question
:What do all of these women have in common? Sosie Bacon, Melanie Griffith, Laura Dern, Joely Fisher, Dakota Johnson, and Rumer Willis. 
WWTM-Kristy
Like me on Facebook at Watching Way Too Much
Follow me on Twitter at [email protected]
http://watchingwaytoomuch.com
[email protected]