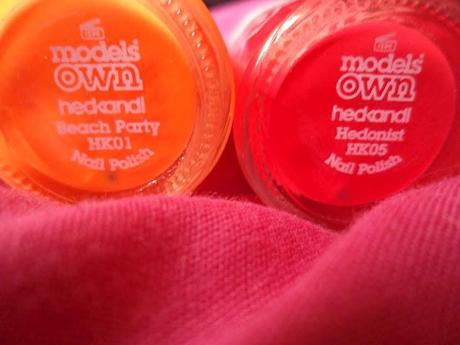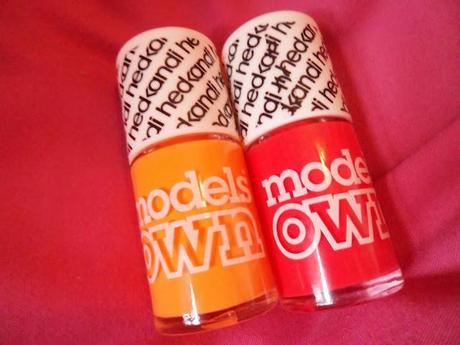 I was ridiculously excited when the post man came with my models own order yesterday as these little beauties were inside. I've been lusting after the Hed Kandi and Models Own range but couldn't find it any of my local stores. I was very tempted to buy the entire collection of 5 colours that currently fill their homepage but decided on these two. Also in the range is Ibiza Mix - a gorgeous glitter, Balearic Cool - a bright blue,  and Disco Heaven - a gold glitter. I went with Hedonist a crazy bright neon coral and Beach Party an equally as bright neon orange. 
I absolutely love these colours. After buying I was a little worried that Hedonist would be too similar to Pink Punch  but Hedonist is definitely more coral whereas Pink Punch is a much brighter pink toned neon color. 
I've teamed them together and they are just screaming holiday at me - I literally can't wait to get abroad and team these with a natural tan!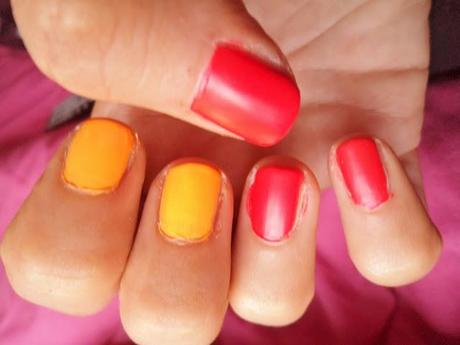 Has anyone else tried the Hed Kandi range or any other colours? I am tempted to buy Balearic Cool as the blue just looks amazing!