Hi fellow nail polish lovers!!
For Day 13 of the 30 Days of Colour challenge, we're sharing duochromes.  Since it's Monday, I decided to go with a polish that had blue in it.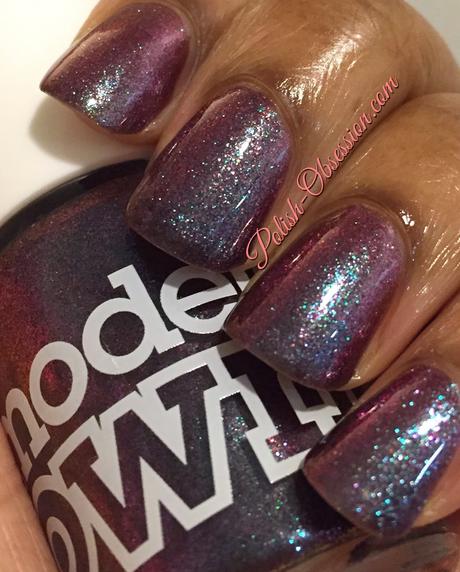 Model's Own Purple Blue is from the Beetlejuice collection which was released in 2011.  I received this sometime in 2012 from a swap with
Saira
 and this is my first time trying it.  Like the name suggests, it's a duochrome of purple and blue.  It has some really beautiful shimmer.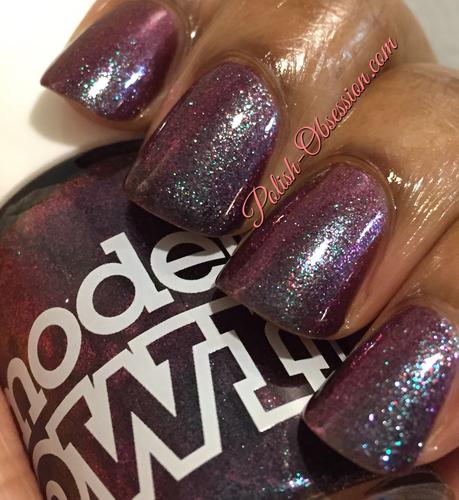 Artificial Light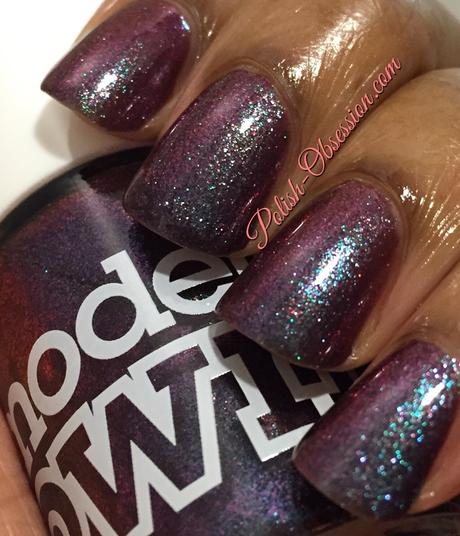 Artificial Light
Purple Blue's formula is pretty good.  It was sheerer than I expected and required three coats for full opacity, but it applied well.  I used no top coat here.
What do you guys think of Purple Blue?  Do you have any polishes from the Beetlejuice collection?