Hi fellow nail polish lovers!!
I have a lovely seafoam green polish to share with you today from Mod Lacquer.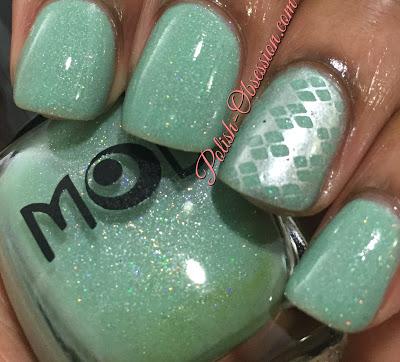 Artificial Light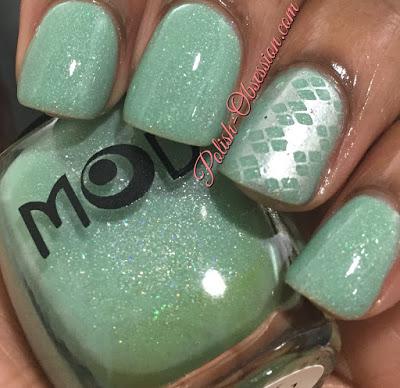 Artificial Light
Seabound is a seafood green crelly with tons of holographic shimmer.  It applies really well and is opaque in three coats.  I stamped a silver argyle image on my ring finger.
I love, love, love this polish!!!  It's such a gorgeous shade and the sparkle is just so pretty.
What do you guys think of Seabound?