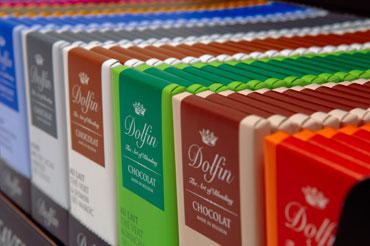 Mmmmmm.
I walked part the way home today. It was the first day that really felt like Spring and the first day where the wind did not cut me in half. I treated myself at Magnolia Fine Foods, on College Street, as I hadn't done anything nice for myself in several minutes. I picked up some onion compote and some peanut satay sauce and I bought two small chocolate bars.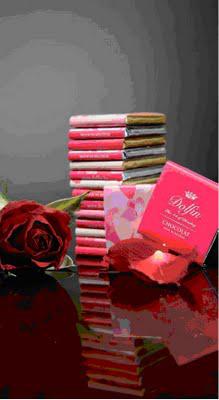 The chocolates made by Dolfin were intriguing. They're a Belgian company that prides themselves in their blends. Dolfin team the most unexpected flavours together. Today I had two liiiitle 30g.bars; a dark chocolate with white pepper and cardamom from Guatemala, and a milk chocolate bar with Konacha green tea from Japan. To quote a phrase, these chocolates "are like a mini-travel diary, capturing the atmosphere of far-off horizons….". The pepper and cardomon chocolate was almost a delicious as my all-time favourite Dallmayr Weihnachts chocolate which is fragrant with anise, cloves, cinnamon and coriander plus a hint of vanilla.(I discovered that in the Christmas hamper provided by my husband's German-based employer.)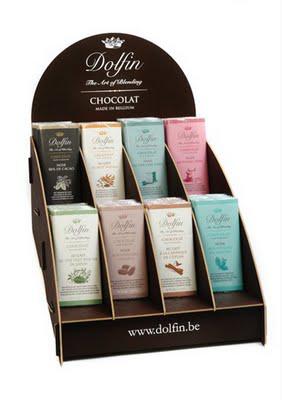 Other exotic spices, peels and essential oils are used in Dolfin's chocolates. For example Dolfin makes milk chocolate with salted caramel and milk chocolate with Sri Lankan cinnamon; dark chocolate with lavender and dark chocolate tablets of with violet, rose or verbena.
Dolfin's master chocolate makers are interested in the flavours of the world and so far I have to agree that the surprising combinations are quite harmonious.
You should check them out next time you're in the gourmet section.  You  know you deserve it.


Here's  a link to their English site.