October is Breast Cancer Awareness Month.  There will be pink accessories of every kind, races and fundraising events to support more awareness and the fight for a cure.
According to The American Cancer Society estimates for breast cancer in the United States for 2013 are:
About 232,340 new cases of invasive breast cancer in women
About 64,640 new cases of carcinoma in situ (CIS) will be found (CIS is non-invasive and is the earliest form of breast cancer).
About 39,620 deaths from breast cancer (women)
Breast cancer is the most common cancer among women in the United States, other than skin cancer. It is the second leading cause of cancer death in women, after lung cancer. The chance of a woman having invasive breast cancer some time during her life is about 1 in 8. The chance of dying from breast cancer is about 1 in 36. Breast cancer death rates are going down. This is probably the result of finding the cancer earlier and better treatment. Right now there are more than 2.9 million breast cancer survivors in the United States. (Cancer.Org)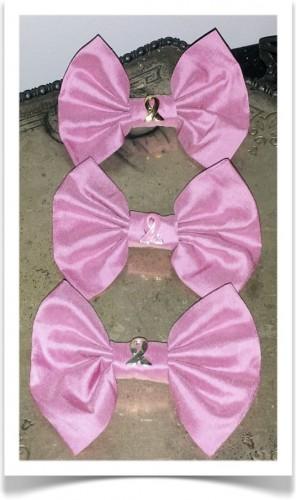 Three Options: Gold, Pink, Silver
The fight for a cure and push for more awareness is very important to us at Mama Knows Best. We wanted to create something that would show our support for awareness in the  MKB way, stylishly enhanced!  In 2011, we created the MKB Pink Bow Pin. It is a cute and convenient way to show your support for such an important cause.  Each year, we sell these pins and donate a portion of the sales to the Susan G. Komen Fund.  The $15 pin is 100% silk and adorned with an official breast cancer awareness ribbon, with the option of a pink, gold or silver bow.
To place an order, please email [email protected]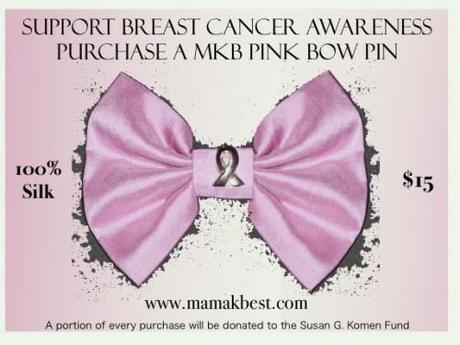 The great thing about the bow is how easily it can be worn daily!  Here's a picture of Amie and I wearing the MKB Pink Bow Pin with very different outfits… and at a farm, no less.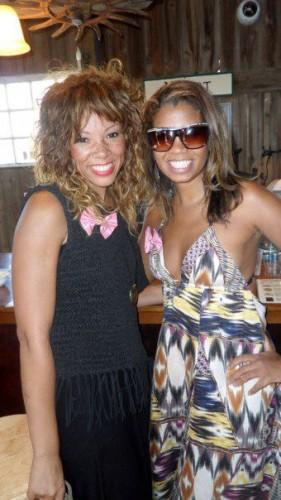 Click here to read more about reducing your risks. 
xoxo- Kellie