Hello everyone,
I hope you all are having a great week so far. If you remember how I introduced the brand Mitti Se on my blog and talked about their Rose Water and Lip Balm.From now on I am going to talk about their essential oils on my blog. Since the last 2 years I have seen a lot of buzz about essentials on beauty blogs and I can say essential oils are a must in everyone's life and you must definitely stock up on some. Today I shall be talking about  Mitti Se Tea Tree Essential Oil Review & benefits in my blog post. Read on to know more.....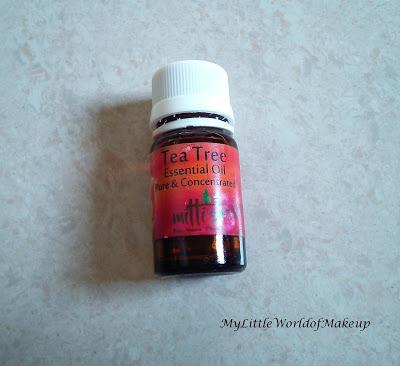 Price: Rs.280/- for 10ml. Available on their website - www.mittise.com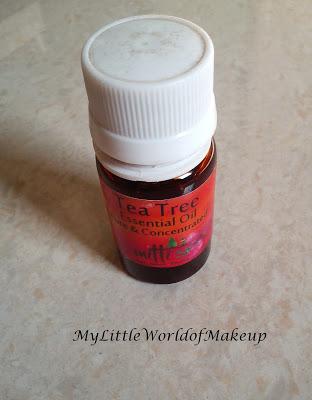 About the brand:Mitti Se means 'From the Earth'.We offer Pure, Natural and highly effective Body Care, Cleaning & Health products which are free from harmful, toxic chemicals.Minimal processing goes into our products so that the natural complexity of the ingredients is maintained. Our products include ingredients and formulations that are tried and tested over the years. We have also enhanced their effectiveness by adding on to them where necessary.Our goal is to make our homes, our lifestyles and Earth safer. We provide affordable alternatives to reduce dependence on harmful & unsustainable chemicals.Products which use harmful chemicals harm the environment during manufacture through release of toxic by-products. They cause health issues during their use and continue to harm the environment after disposal. All of this can be avoided by harnessing the power of nature and using natural ingredients.We believe in transparency by listing all ingredients we use. Our business is based on not exploiting people or nature but rather benefiting them.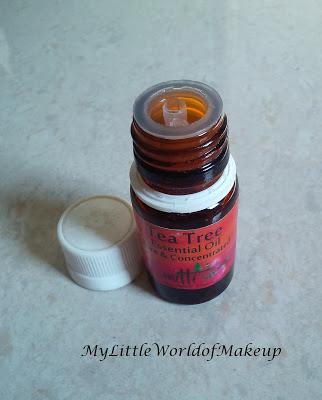 Packaging:The oil comes in a dark glass bottle and a sticker on it with product details. There is dispenser once you open the cap with a small and big hole to let appropriate amount of product dispensed for everyday use. The bottle is small and can be traveled with.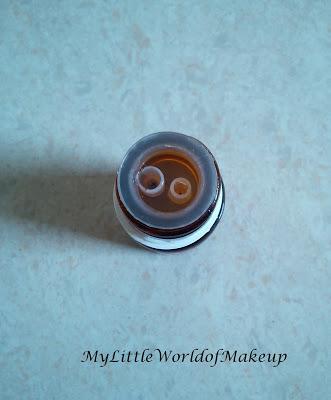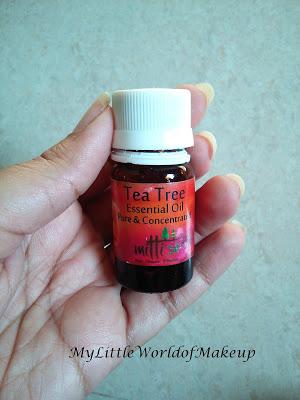 Benefits of Tea tree oil:Tea tree oil (TTO), or melaleuca oil, is an essential oil with a fresh camphoraceous odor and a color that ranges from pale yellow to nearly colorless and clear.[2] It is taken from the leaves of the Melaleuca alternifolia, which is native to Southeast Queensland and the Northeast coast of New South Wales, Australia.
Effective in dandruff treatment

Best cure for acne - I use it on my spots and it heals them faster overnight

Helps in removing skin tags.

Can be used as a multi purpose house cleaner

Soothes insect bites & many more benefits which can Google to find out
The Mitti Se oil  smells very strong and is in pure and concentrated form. The oil is light weight and provides a cooling effect when applied directly on acne. I have been using it religiously on my acne which strangely has been a problem for me lately because of my dandruff problem. I like this oil and I recommend everyone to try it from this brand. You may check their Facebook page here
Rating: 4.5/5
Apart from the strong scent I do not find any con. In fact I am ok with it. Mitti Se Tea Tree Essential Oil  has helped me considerabley in reducing acne on my face. Tea tree oil is a boon for oily and acne prone skin beauties. With so many benefits I urge you to try the Mitti Se Tea Tree Essential Oil . I highly recommend ☺I hope this review and post was useful to all those reading. Comment with your inputs below. Have you tried Tea Tree Essential oil before???
Until next time.. Take care xoxo