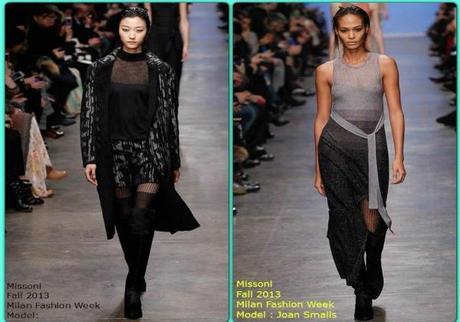 Hello Fabs !!! I hope all is well and that you are staying stylish as usual !!! I was very surprised to see that Missoni was presenting this year in Milan . We all have heard of the tragedy with Vittorio Missoni his wife and two family friends. The plane was carrying Missoni, 58, his wife Maurizia Castiglioni, two Italian friends, and two Venezuelan crew members when it disappeared off the coast of Venezuela at the beginning of January. The plane that was carrying the group was found on the island of Curacao early this week . The Italian news service Ansa said local sources on Curacao were on the scene and examining wreckage. The island is located approximately 50 miles north of Venezuela. A bag which was being carried on the plane was also found on the island several weeks after the incident.
Italian investigators have said the company which owned the plane was not fully licensed and that the pilot's license was a month out of date.
As far as their presentation for Milan Fashion Week , it was is classic Missoni !! The minimalism and the draping create a chic and sexy ensemble. I luv Missoni for that laid back feminine aesthetic
Missoni is one of Italy's oldest fashion houses and is especially known for its knitwear designs. It has also branched out into other luxury goods and begun opening a chain of branded hotels, including one on Edinburgh's Royal Mile.
Our prayers go out to the Missoni family during this trying time .
fierce and luv ♥
p.s. ............ Here is our Milan Fashion Week Schedule for Today :
Be on the look out from presentations from : Marni, Bally, EMPORIO ARMANI, Dolce and Gabbana, Genny, Missoni, Marco de Vincenzo, Salvatore Ferragamo and Maurizio Pecoraro !!