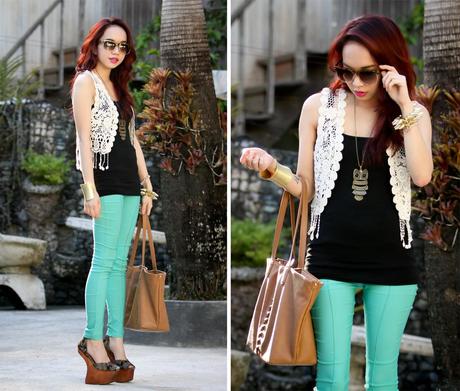 Look of the Day – Summer season reminds us that we can get away with anything be it prints or colors. I got inspired by the hot weather and lazy casual dress up soooo this was my LOTD a few days ago. Brace yourselves everyone, this is an extremely photo-heavy post. Lol!
Tank top and studded bag, Forever 21. Green pants, PINKaholic. Crochet vest, OASAP. Owl necklace, OASAP. Pink charm bracelet, Little J Accessories. Camouflage str8up, Jeffrey Campbell. Sunnies, Cotton On.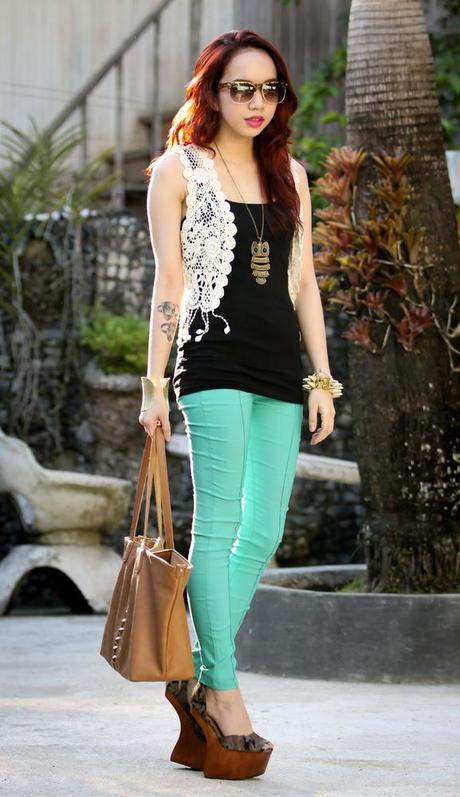 From the title itself, I wanted to come up with a look that's 'fresh', easy and comfy. When the sun is out (which btw rarely happens here in Butuan), I make it a point to dress up in a rather summer-y vibe. I wear one color at a time so I won't look crazy when the rain starts to pour. I can't figure out what is up with our weather. Seriously.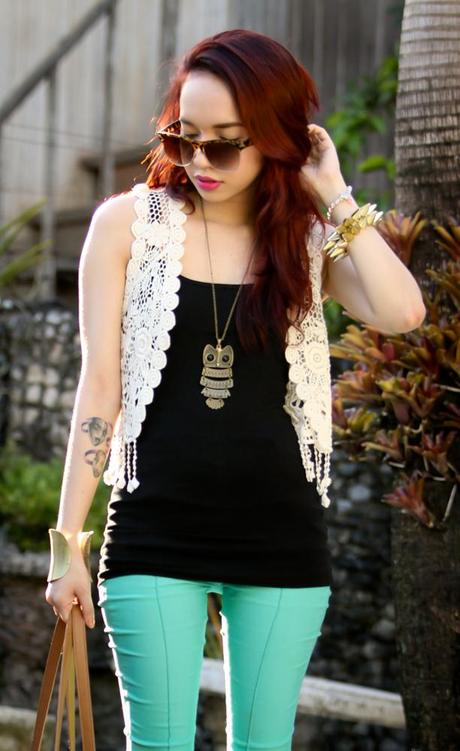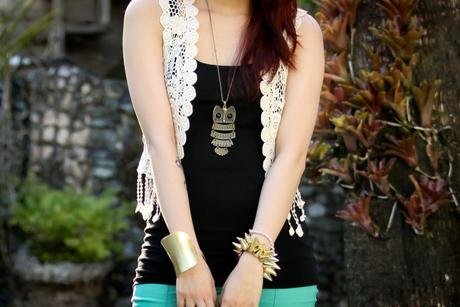 I tend to overuse this crochet vest from OASAP ever since I got them. I just love it!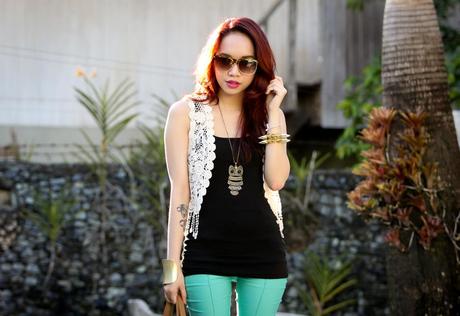 Have no time to put on eye makeup? Simple, throw in a pair of sunnies and you're good to go!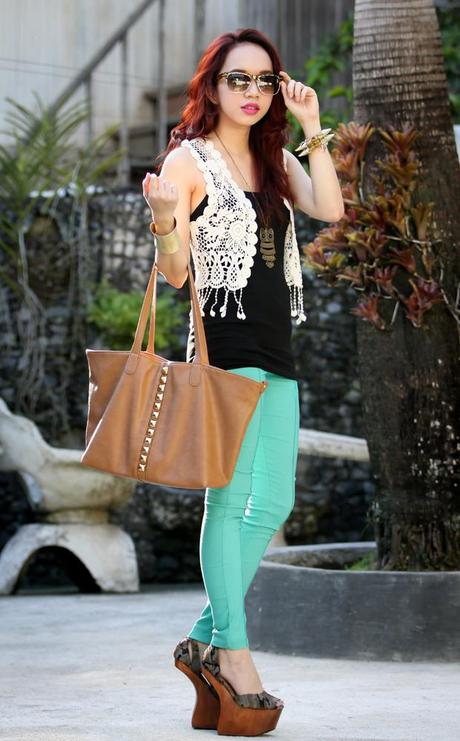 What do you think of the whole look?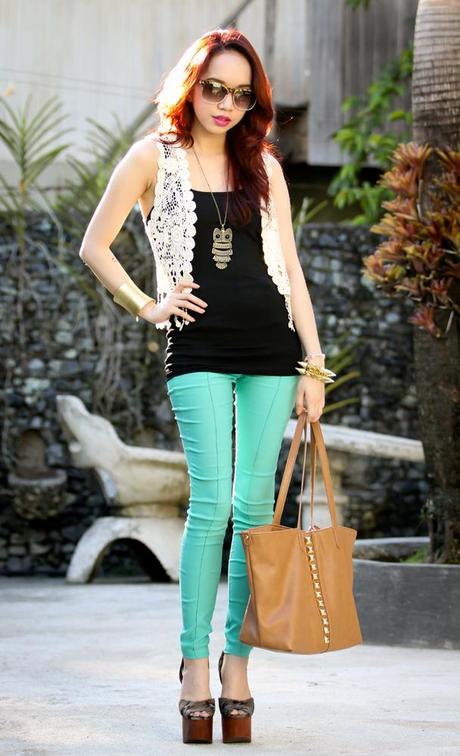 Solid color + subtle print combo.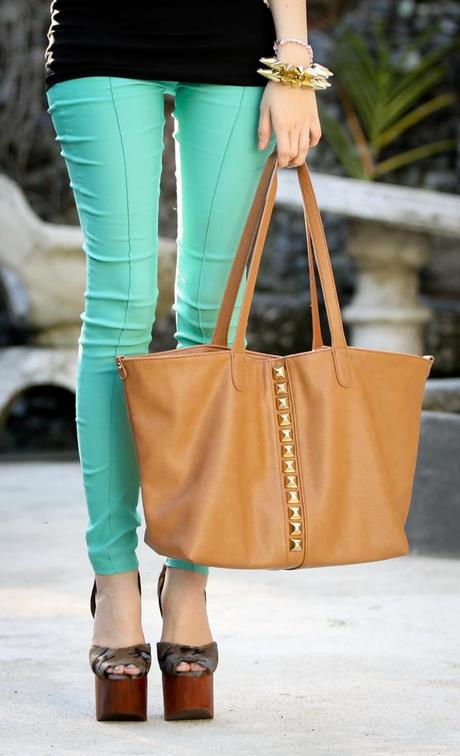 The choice of shoes came in the last minute. I picked it up in an instant when I realized the wooden heel(less) matched with my bag; not to mention the camo print blended well with the pants.
These shoes were definitely a challenge. My knees were shaking the entire time we are shooting this outfit. From then on, I made a pact with myself not to buy heel less shoes anymore. Hoho!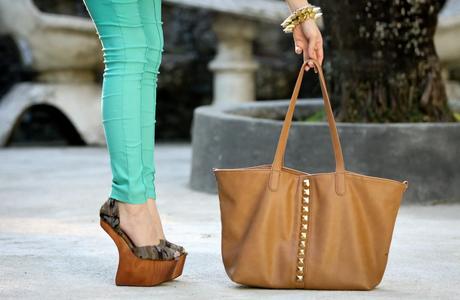 Another shoes + bag shot. Sorry, just had to do it.

Hope you like today's look!
Stay wicked!