Hi everyone!!
Today we're sharing creme polishes for the 30 Days of Colour nail polish challenge.  Creme is one of my favorite finishes, so this wasn't hard for me at all.  I just had to choose one of the many I had in my stash.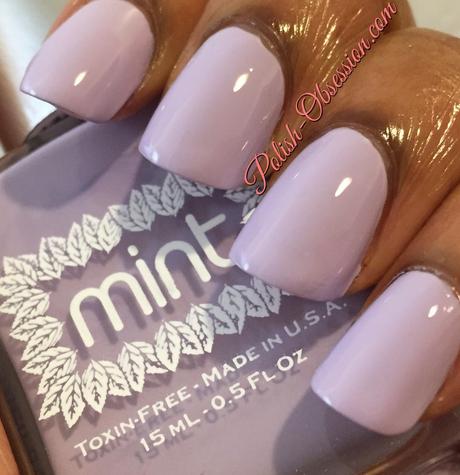 Lavender Macaron is a gorgeous lavender creme.  It has a really great formula.  I expected to be chalky, but it wasn't.  It was slightly streaky on the first coat, but leveled out perfectly with the second coat.  I used two coats with no top coat.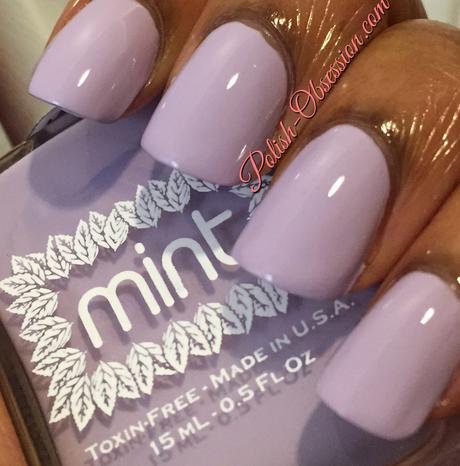 Artificial Light
I decided to stamp over Lavender Macaron with another purple creme, Julep Charlotte.  The image I used is from a new UberChic plate that I got, 2-01.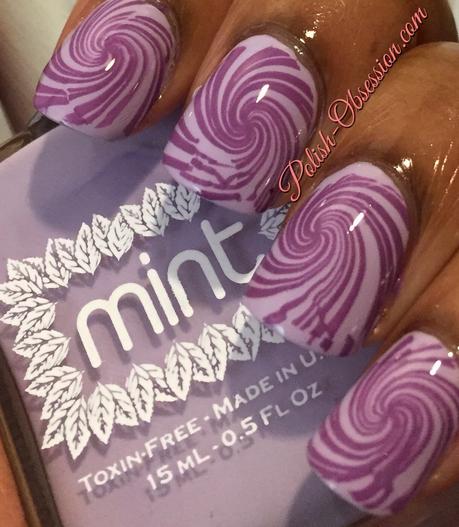 Artificial Light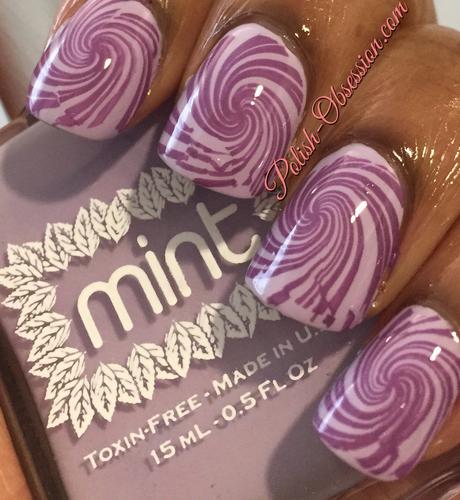 Artificial Light
I'm still working on perfecting my stamping, but I'm getting there.  Here's a look at the image plate.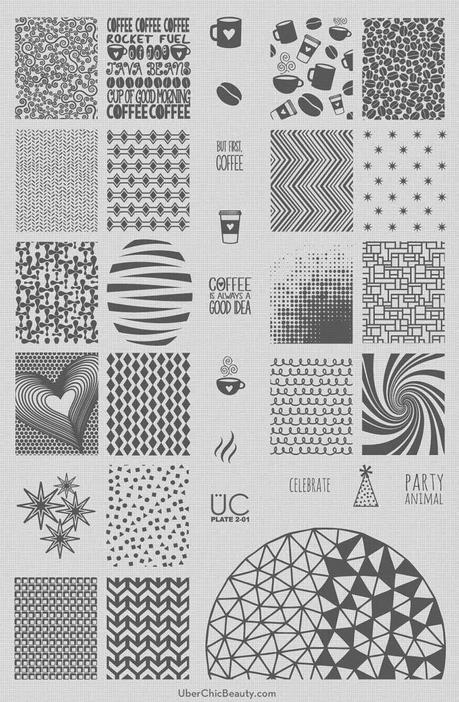 What do you guys think of Lavender Macaron?  Do you like creme nail polishes?