The Minnesota Orchestra re-hires Osmo Vänskä.
by Paul J. Pelkonen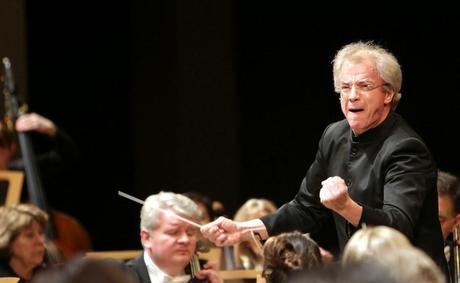 Osmo Vänskä has returned to the Minnesota Orchestra.
Photo from MinnesotaOrchestraMusicians.org © 2014 The Minnesota Orchestra. 
Sometimes an acrimonious labor dispute can have a happy ending.
The Minnesota Orchesta has re-hired its music director Osmo Vänskä, six months after the conductor quit his post in protest.
According to a report by Anne Midgette in the
Washington Post
, Mr. Vänskä, who is currently conducting the National Symphony Orchestra in a concert series at the Kennedy Center, agreed today to resume his duties as Music Director of the Minneapolis-based ensemble.
When Mr. Vänskä stepped down, the 110-year-old Orchestra and its members were in the middle of an ugly 15-month lockout. The dispute, which involved player salaries, health care benefits and the ensemble's pension plan became a national headline. The lockout is the longest such dispute between an orchestra and its management in American history.
As the situation festered, an entire concert season and part of a second was cancelled. However, Mr. Vänskä and the Minnesota players took to playing concerts anyway as the "Minnesota Orchestra Musicians." They gave the gift of music to their fans in the Twin Cities while continuing the negotiation process.
The lockout ended in January of this year, but not before it did considerable damage to the Minnesotans' reputation as one of the finest North American orchestras. The labor dispute also interrupted the Minnesotans' work on a complete cycle of Sibelius symphonies and cancelled a potentially lucrative set of appearances at Carnegie Hall.